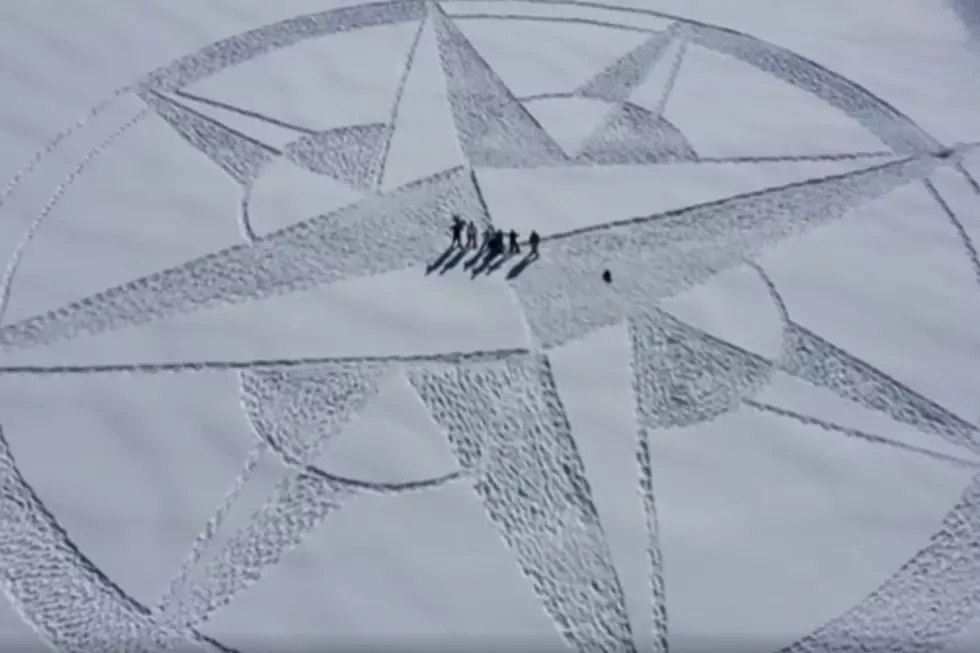 Wicked Cool: Aerial Video of Giant Maine Snowshoe Design
North Woods Aerial via Facebook
This may be the most beautiful to come out of this endless winter we've been having here in Maine. A science teacher at Greenville High School in the Moosehead region took his students to the outdoor classroom recently. Together they created something amazing in the snowfield.
Wearing snowshoes, Isaac's students made a huge beautiful design with their footprints. It'll look wicked cool to folks flying over in a that's for sure! Luckily, there's an aerial video of the class drawing the big geometric picture in the snow with their feet.
The teacher's name is Isaac Crabtree and he also makes terrific videos from above with his drone camera that he features on his North Woods Aerial Facebook page.
"Not sure exactly what the design is called as we kind of just made it up. It was sort of a take on a compass. We're starting a unit on Magnetism so that's where the inspiration came from. I teach science (chemistry, physics, and engineering) at Greenville High School. There are only 5 kids in my physics class this year. Which is up from 2 kids last year. We have a very small school (around 200 K-12) which allows us to do spur of the moment activities like this."
And now check out the incredible video!
More From WQCB Brewer Maine