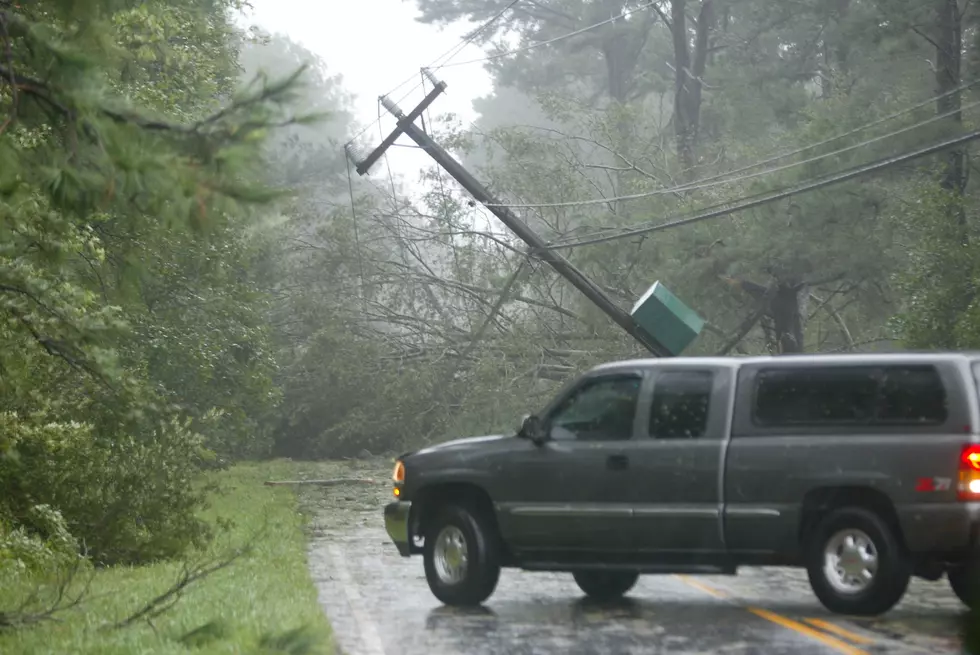 Over 195K Mainers without Power Saturday Night
Joe Raedle, ThinkStock
Maine's utility companies are reporting nearly 200,000 customers without power late Saturday night, as a winter storm moved across the state.
As of 10:40 Saturday night, Versant was reporting 16,523 customers without power, while Central Maine Power reported 178,727, for a total of 195,250 Mainers in the dark. Restoration efforts were slowed by weather conditions, but both utility companies prepared ahead of time for the expected outages.
What kind of precipitation they're dealing with depends on the community. While some parts of Maine have heavy snow, others are getting mostly rain and sleet. Tree crews are out, pulling trees and limbs off power lines, so the line crews can repair the damage. In Orrington, residents reported that downed lines had caught a tree on fire on Johnson Mill Road.
Mainers are reminded to never touch a downed line, even if the power is out. In addition, experts advise never touching a tree that is in contact with a power line, and never trying to clear trees and branches off trees. That task should be left up to the professionals.
If you're experiencing an outage, be sure to report it to your utility company. Never assume that your neighbors have already reported it. The more calls the utility company receives, the easier it is for them to assess the size of the outage.
Versant customers can report their outage online or by calling 207-973-2000 or 1-855-363-7211.
Central Maine Power customers can report their outage online or by calling 1-800-696-1000.
Anyone using a generator is reminded to set it up by factory specs, to avoid causing a 'charge back' to the line crews working to restore power. The generator should also be set up in an open area, away from any open windows or doors.
8 Tips to Make Power Outages Easier