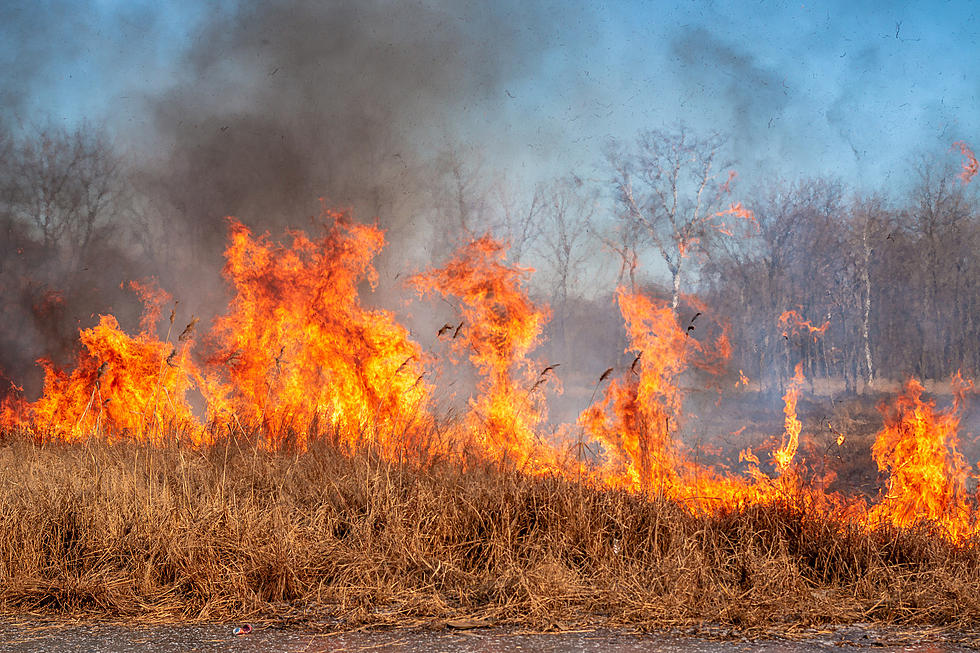 Breezy + Dry Conditions Prompt Fire Weather Warnings for Much of Maine
Aleksei Nikolaev, ThinkStock
While the sunshine and warmer temps are welcomed, the conditions have created an elevated risk of wild land fires.
The National Weather Service in Caribou has issued a special weather statement for much of Maine, as dry and breezy conditions are in forecast. Forecasters warn of an elevated risk of fire weather, Tuesday.
According to the NWS: "A very dry air mass over the area and breezy conditions will combine with dead and dry fuels such as grass, leaves, and twigs to create the potential for uncontrolled fire spread across interior Northern Maine today."
Forecasters encourage taking extra precautions to prevent wildfires. Always consult with local fire officials before doing any open burning, and comply with all applicable laws and regulations. Never leave an open fire unattended, and always completely extinguish campfires before leaving.
Temperatures around the state will continue to rise through to Saturday. Temps Thursday through Saturday are expected to top out in the mid-80s. Forecasters say the unseasonably warm conditions could be record breaking.
10 Tips to Allow Cars and Motorcycles to Safely Coexist
It's possible for cars, trucks, and motorcycles to safely share the road, but it takes mindfulness and cooperation on everyone's part. Remember these 10 tips before heading out on your next journey.
More From WQCB Brewer Maine