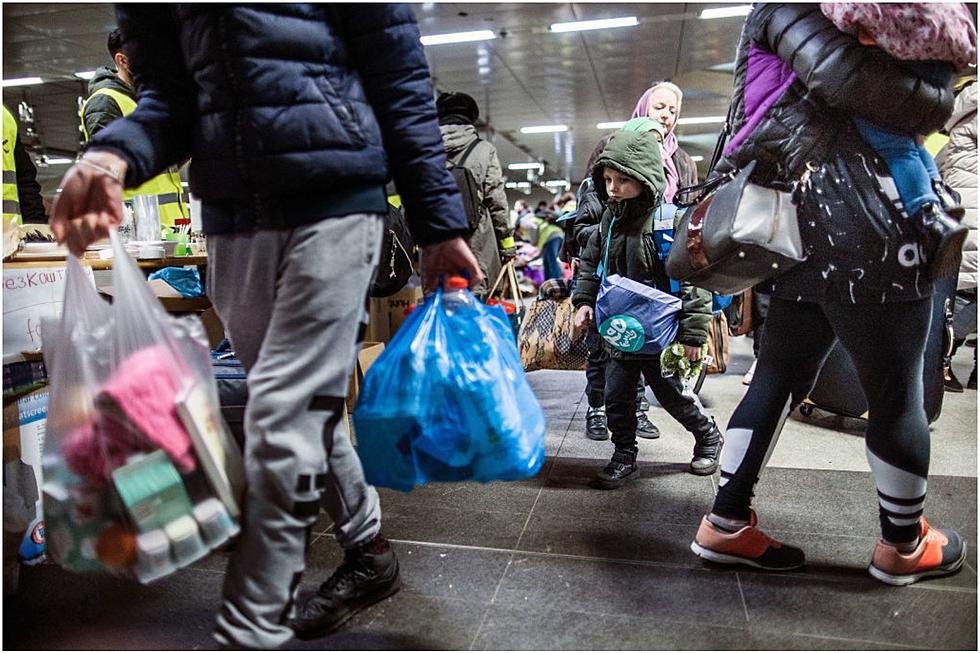 BBB Gives Mainers Some Safe Ways to Help Out Ukraine Refugees
Carston Koall, Getty Images
The Better Business Bureau has issued a warning about scammers who are trying to take advantage of people's desire to help Ukraine's relief efforts.
What are the Refugees Dealing With as They Get to Safety?
Over the past week, I've been in contact with a high school classmate who lives in Kyiv, Ukraine with his girlfriend and her son, and he told me about their trip to safety. He said getting on the train was a nightmare, with women and children being pushed onto the cars first and the men scrambling to find room in the back, once they were all loaded. He said some parents were just handing off their children, to make sure at least the kids got to safety. Now, although my friend is safe in a hostel, he and his loved ones have the clothes on their backs and very little money to start over. Relief efforts are badly needed, but it's important to make sure the agency you're donating to is actually going to help.
Are Scammers the Only Ones to Watch Out for with Relief Efforts?
Unfortunately, scam artists have jumped on the financial opportunity offered by Russia's invasion of Ukraine. Knowing that people will want to do all they can to help the people of Ukraine as they relocate, the scammers are offering up fake charities for people to 'donate to.' So the Better Business Bureau has some advice about how to know if the money you donate is actually going to help Ukrainian refugees or if it's just going to line some crook's pockets. Scammers are not the only people to be careful about, either. The Better Business Bureau says it's worth it to do your homework about any organization gathering donations.
How Do We Know if Our Donation will Actually Get to the Refugees?
If a group is collecting clothes and water, for example, it's important to know how they operate before giving them any donations. How are they getting the items overseas? Or, if you give money, what percentage of your financial donation will actually benefit the refugees and how much is going to just cover the group's overhead costs? All good questions, so the Better Business Bureau has provided a website where you can actually review a list of tips about identifying whether a charity is genuine and/or is actually going to be effective in relief efforts. They also have a list of charities that are accredited by the Better Business Bureau and would be good places to share your donations. Some of those agencies on the list include:
These are just a few of the organizations on the Better Business Bureau's list, which can be found on the website for the agency's Wise Giving Alliance. 
16 Stories from Maine that Turned Up in News Across the Country
Whether they were happy or historical events, sad or tragic, these 15 Maine stories grabbed the nation's attention.
25 Essentials to Keep in Your Vehicle During the Winter Months
It pays to be prepared for any situation when driving in Maine during the winter.
More From WQCB Brewer Maine