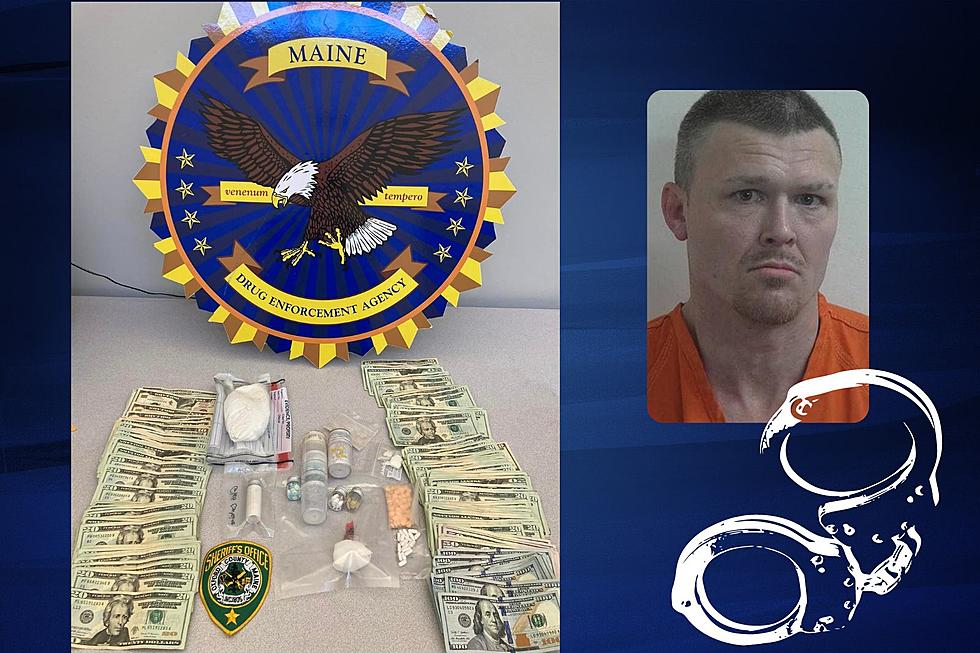 Maine Man Arrested after Fentanyl, Meth Were Seized From His Home
Oxford County Sheriff's Office
An Albany Township man is facing multiple charges after a search of his home for stolen property resulted in the seizure of illegal drugs.
Who Was Arrested?
Jordan Bennett, 36, of Albany Township was initially arrested on outstanding warrants and held while officials carried out a search of his residence. Drugs were not what sent the Deputies to Bennett's residence, but he ended up with drug charges by the time the search was completed.
What Drugs Were Seized?
Chief Deputy James Urquhart of the Oxford County Sheriff's Office says Deputies went to Bennett's home at 715 Hunts Corner Road in Albany Township on Wednesday and executed a search warrant for stolen property they believed was in the residence. While conducting that search, officials came across evidence of alleged drug trafficking.
The drugs seized in the search included:
Fentanyl
Cocaine
Methamphetamine
Ketamine
Prescription drugs
In addition, the Deputies found approximately $4,000 in cash. Officials say the street value of the drugs is roughly $23,000. It's not clear why investigators believed Bennett may have had stolen property, or whether any stolen items were also seized in the search.
Were There More Charges Against Bennett?
As a result of this search, Bennett was also charged with class A aggravated trafficking in schedule drugs, class B unlawful trafficking in schedule drugs, and violation of conditions of release.
Anyone with information about this investigation or the illegal sale of drugs in their community is urged to contact the Maine Drug Enforcement office closest to them or by texting MDEA to TIP411 (847411) or by calling the MDEA tip-line at 1-800-452-6457.
Parents Should Familiarize Themselves with These Illegal Drugs
Knowledge is power, especially when it comes to recognizing and understanding when your child becomes involved with illegal drugs.
20 Birds to Replace the Chickadee as Maine's State Bird
Let's face it, the chickadee stinks. Maine needs a new state bird. Here are 20 candidates to take the position.
More From WQCB Brewer Maine