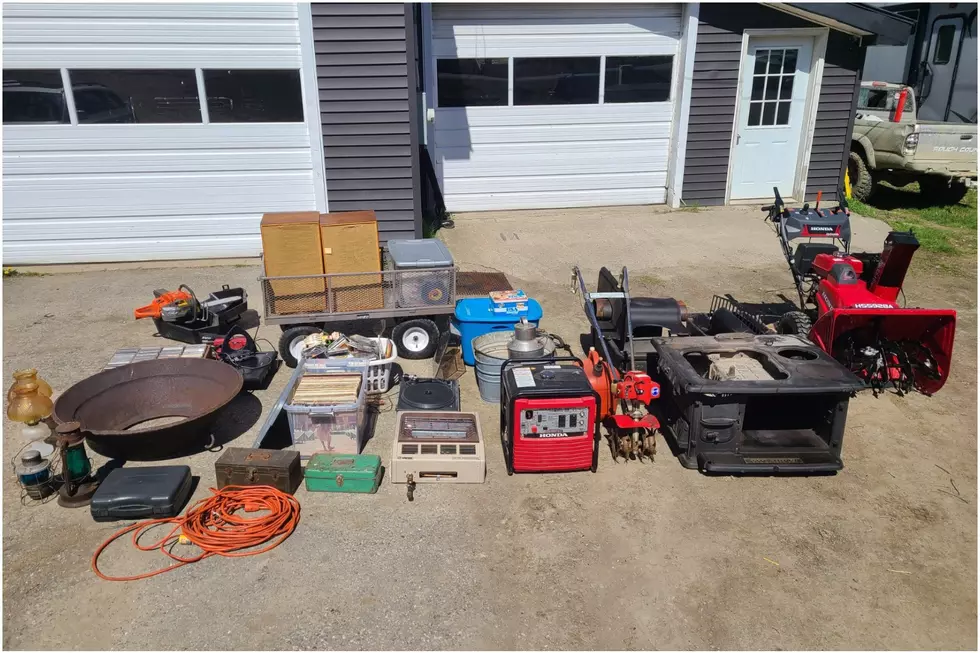 $10K Worth of Stolen Items Found in Winterport, 1 Man Arrested
Maine State Police
A Winterport man is facing charges for allegedly stealing thousands of dollars worth of items from Waldo County homes.
Maine State Police say Trooper Thomas Bureau was called to the Morgan Pitch Road in Brooks on May 5th for a reported burglary. The complainant told the Trooper that multiple items had been stolen, worth thousands of dollars. Some of the things that were missing included a snowblower, a generator, and a variety of electronics and tools. On May 9th, the same person called police again to report a nearby property that had been burglarized. In that case, a cookstove worth several thousand dollars was taken.
An investigation into both burglaries was launched. As a result, Troopers met with James Hatch, 65, of Winterport. After interviewing him, police charged him with 2 counts of burglary and 1 count of theft by unauthorized taking or transfer.
Police say the stolen property was recovered and returned to its rightful owners. The recovered items were valued at more than $10,000.
15 Ways to Avoid Falling Victim to Crimes of Opportunity
Protecting your valuables is often a matter of being aware of potential risks. These tips could help save you from what police call crimes of opportunity.
This Gorgeous Maine House for Sale Used to Host Concerts & Recitals
We have all seen houses that offer luxury and entertainment but a pristinely renovated house in Bridgton offered entertainment back in the day with it's very own concert room!
More From WQCB Brewer Maine