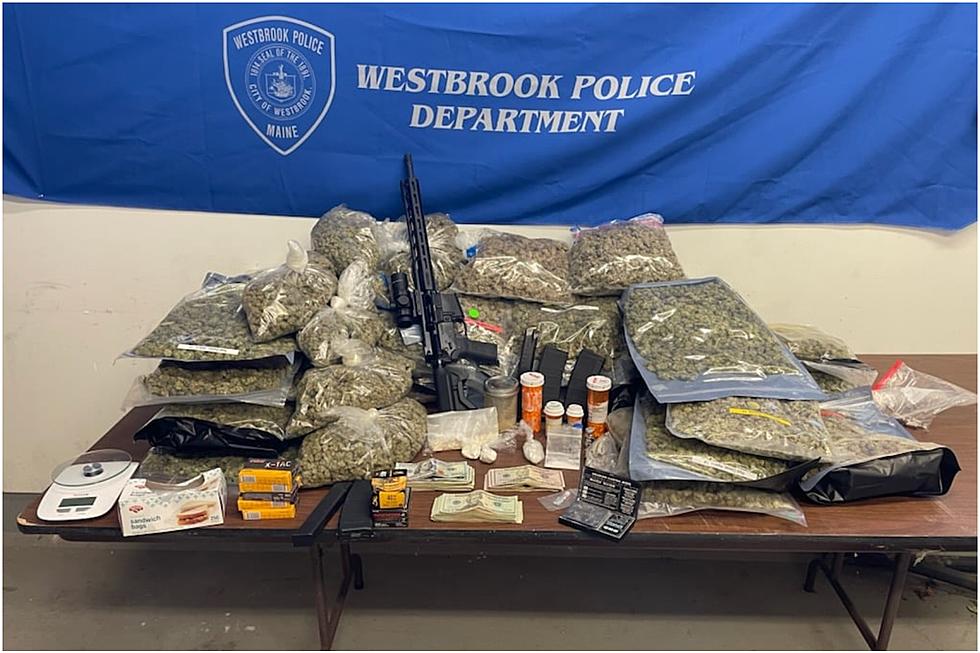 Westbrook Police Seize Illegal Drugs, an AR-15, Ammo, and Cash
Westbrook Police Department
Westbrook Police are reporting a huge drug bust that included a variety of illegal drugs, a firearm and ammunition, and cash.
A search of a Westbrook home on Friday resulted in the seizure of a wide variety of illegal drugs. Police have not disclosed the address of the home involved in the search because this is an ongoing investigation. Seized at the residence were:
Cocaine
MDA (Ecstasy)
Ketamine
Psilocybin Mushrooms
LSD
Pills - 100's were seized, including Oxycodone, steroids, and Gabapentin
41 pounds of marijuana, which was ready for sale. Police say the estimated street value of the marijuana is $80,000.
Westbrook Police also seized an AR-15 rifle with hundreds of rounds of ammunition and $4,000 in cash, which is suspected of being drug proceeds. No information has been released about possible suspects and no arrests were reported.
Anyone with information about this case or the illegal sale of drugs in our state is encouraged to contact their local police department or the Maine Drug Enforcement Agency closest to them. Information can also be sent by texting MDEA to TIP411 (847411) or by calling the MDEA tip-line at 1-800-452-6457.
We'll update this story as more details become available. 
25 Cannabis Shops in Maine With the Best Names Ranked
These are the best names of actual cannabis shops in Maine ranked from number 25 to number 1.
20 Maine News Stories that Have Shocked Us Since the Year 2000
These 20 news stories, from the past 21 years, had an impact felt around the state. Here are the stories that captured our attention are listed in no particular order.
16 Unsolved Homicides in Maine from the Past 20 Years
Anyone with information about any of these crimes is encouraged to contact the Maine State Police.
More From WQCB Brewer Maine