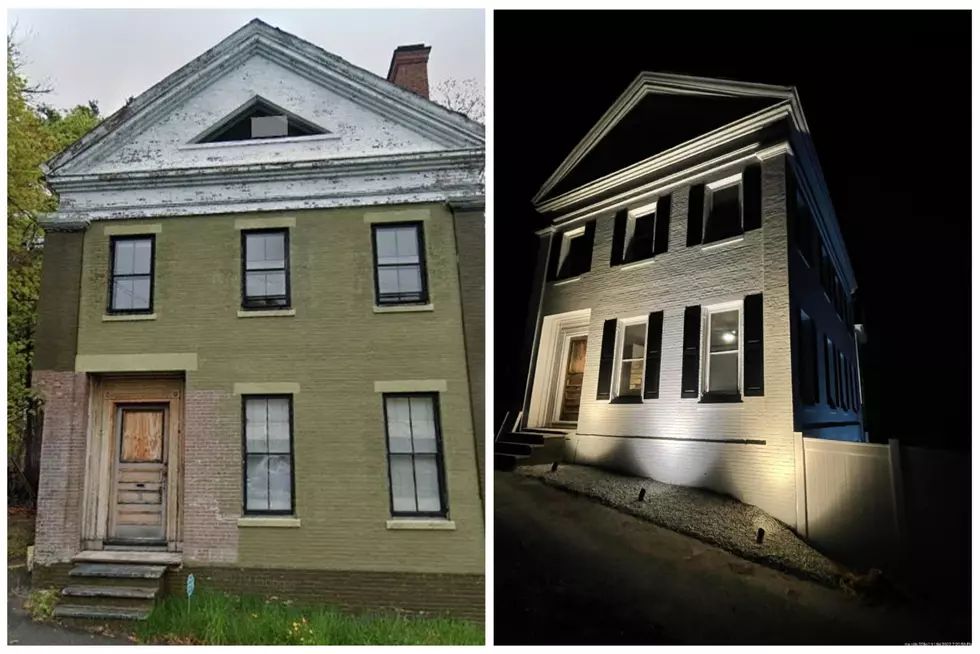 185-Year-Old Home Now Brand New and For Sale in Bangor
Google/Next Home Esperience
It is pretty amazing how many homes there are in the Bangor area that are old. Very old. Like a hundred and fifty years old, or close to it.
Here is an example of a house that has been standing where it is today since 1837. That was 185 years ago.
Recently purchased, rehabbed/renovated, and now for sale.
Although it is more house than lots can afford, darn that Powerball lottery failure to award us the money, it is an example of taking something old and making it brand new. It went on the market last week and listed at $579,000
When it comes to dream homes, everyone has an opinion of 'must haves'. This is one of the examples of taking something old and less than pristine and making it feel brand new. A down-to-the-studs renovation inside, and a cleaned-up exterior.
The house is at 31 Highland in Bangor.
It has just gone on the market with Next Home Experience.
Let's take a look
185 Year Old Bangor Home
A look inside a very old home that was just revonated to make it look brand new
PICTURES: See Inside Willie Nelson's Historic $2.5 Million Rural Retreat
Willie Nelson
's former home in Nashville is on the market for $2.5 million, and pictures show a splendid rural retreat that's a true piece of country music history.
Nelson's 3-bedroom, 1-bathroom hand-built log cabin, which the country music icon built for himself, sits on 150 rolling rural acres in Goodlettsville, Tenn., just half an hour outside of Nashville. The land surrounding the cabin offers a breathtaking slice of unspoiled Tennessee and ensures maximum quiet and privacy.
More From WQCB Brewer Maine