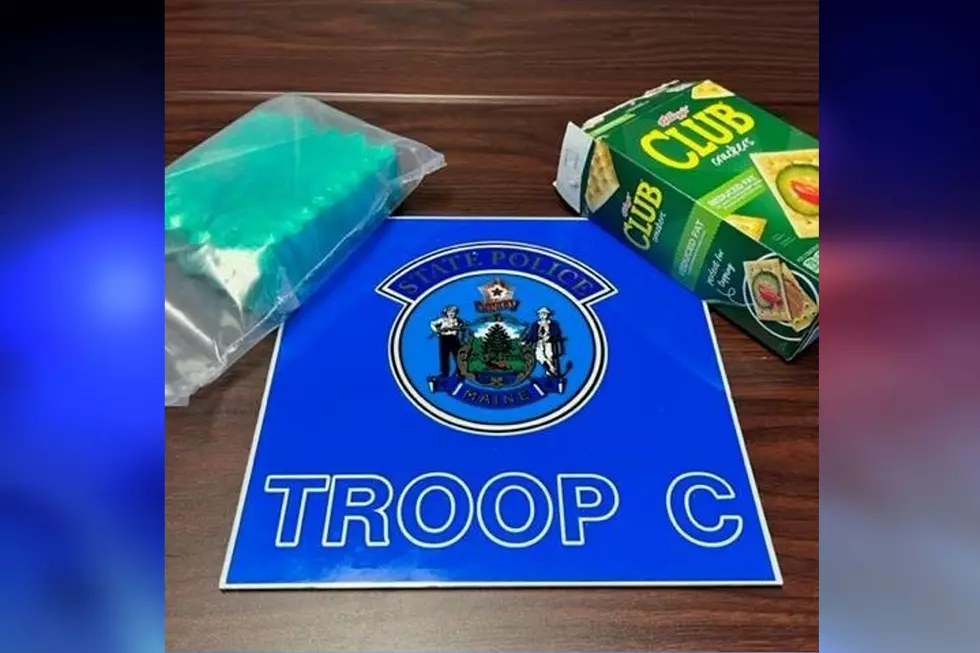 Police Seize Nearly 2 Pounds of Deadly Fentanyl in Waterville
Maine State Police/Risto Viitanen, ThinkStock
Maine State Police report the seizure of nearly 2 pounds of fentanyl during a traffic stop in Waterville.
How Did Police First Encounter the Suspects?
It was just after 1:00 on the morning of April 18th, when Trooper Daniel Murray pulled over a vehicle for an equipment violation on I-95 in Waterville. During the stop, Trooper Murray reportedly noticed several indicators of criminal activity and began a roadside investigation.
What's With the Cracker Box in the Picture?
He searched the vehicle and found 880 grams (1.9 pounds) of fentanyl. Police say the drugs were already packaged for redistribution and were hidden inside a box of crackers. At that point, the two occupants of the vehicle were taken into custody.
Michael A. Bridges, 49 is charged with aggravated trafficking and violations of conditions of release
Elizabeth Cole, 31 is charged with aggravated trafficking.
Both suspects were taken to the Kennebec County Jail.
Is Fentanyl Really a Problem in Maine?
Fentanyl was the #1 cause of overdose deaths in 2020 in Maine. Fentanyl is a synthetic opioid that's 80 to 100 times stronger than morphine. Police say the high number of OD deaths is a combination of the potency of the drug and the fact that most users don't realize they're taking it when it's combined with other drugs.
Anyone with information about this investigation or the illegal sale of drugs in their community is urged to contact the Maine Drug Enforcement office closest to them, or by texting MDEA to TIP411 (847411), or by calling the MDEA tip-line at 1-800-452-6457.
Parents Should Familiarize Themselves with These Illegal Drugs
Knowledge is power, especially when it comes to recognizing and understanding when your child becomes involved with illegal drugs.
16 Unsolved Homicides in Maine from the Past 20 Years
Anyone with information about any of these crimes is encouraged to contact the Maine State Police.
More From WQCB Brewer Maine