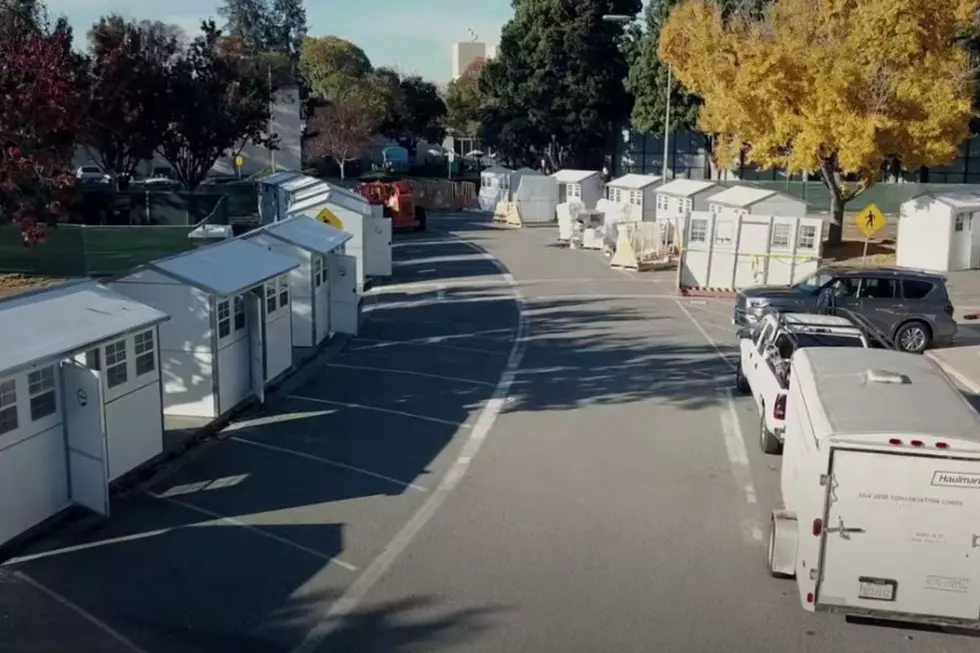 These Tiny Modular Shelters for the Homeless in Maine are Awesome
Pallet Shelter via YouTube
Two communities in Androscoggin County may soon share a community of tiny modular homes, in order to house 48 people experiencing homelessness.
Is This Something That's Going to Happen?
A proposal advancing through channels in Lewiston and Auburn would develop a community of tiny homes during the winter, that would give privacy, warmth, and shelter to people experiencing homelessness. Each shelter would provide these folks one or two beds, as well as shelving for their things, and keep them out of the cold and wind. The community of pallet boxes would include shared bathrooms and staff members to keep the residents secure.
What Do the Shelters Look Like on the Inside?
According to the Sun Journal, the modular homes being considered are made by a company called Pallet. That name is deceiving because these are not made out of wood pallets. Instead, they're made of pre-fabricated metal panels that can be put together and taken apart easily and quickly. That would enable city officials to deconstruct the shelters for the summer and store them until they're needed again. I found this tour of the shelters on YouTube that gives you an idea of what the community would look like.
Where Would They Be Set Up?
Auburn's Mayor Jason Levesque tells me the location for the community is due to be announced next week. For now, he says, the measure is on track.
The county commissioners are on board with funding the infrastructure portion from their American Rescue Plan Act allotment and the service portion will be covered by both Auburn and Lewiston.
When it's completed, Levesque says the cost will not exceed $1.1 million. The goal is to have enough homes set up by the beginning of January to house 48 people.
I look forward to watching the development of this project. If it works, it might be something other Maine municipalities will want to consider for their own homeless populations.
12 Maine Downtowns That Are Worth A Visit
One of the cool things we have in Maine are a lot of great downtowns. Each one is just a little different and each one has a bunch of great, local, businesses. These are a few you may want to visit in the next year.
Here Are The Top 10 Cheapest Towns To Live in Maine
Are you looking for a place to live in Maine that won't break the bank? Here is a list of the 5 most affordable towns to live in, in 2022.
More From WQCB Brewer Maine