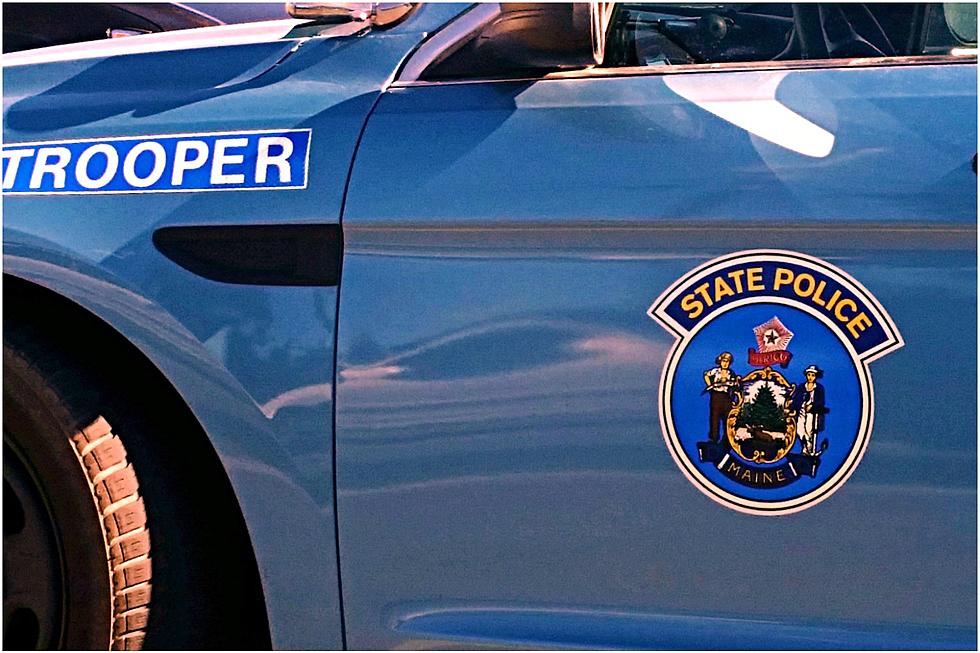 Vehicle Hit a Wrecker on I-95 before Police Stopped it in Bangor
Mark Shaw, Townsquare Media
Traffic was backed up on I-95 in Bangor during the lunch hour on Tuesday as police dealt with a hit-and-run driver.
It Started with a Hit-and-Run
The incident started at around 12:30 PM, as a State Trooper and a wrecker driver were handling a car crash on I-95 in Hampden, according to Maine Department of Public Safety spokesperson Shannon Moss.
A passenger car that was traveling northbound hit the wrecker where it was parked on the side of the road. Luckily, the Trooper and wrecker driver were not hurt. The driver of the car didn't stop, but continued northbound. Troopers tried to get the driver to pull over, but they refused to comply, even taking evasive action to avoid being caught.
Details of the Chase
At this point, Troopers deployed a tire deflating device, known as spike mats in an attempt to stop the vehicle. The car ran over the spike mats but continued driving north on I-95 into Bangor. Because of the snowy road conditions and the fact that the interstate had heavy mid-day traffic, a Trooper attempted what's known as a PIT maneuver, or immobilization technique, to try and stop the chase. While the vehicle spun out, the driver didn't stop but continued on, traveling the wrong way on the interstate towards oncoming traffic from the Broadway Exit towards the Kenduskeag Stream Bridge.
The Resolution
A second Trooper used another immobilization technique and, this time it stopped the pursuit. State Police say it was a critical action by the Trooper, who put himself in harm's way to prevent the further risk to the public.
The driver was transported by ambulance to the hospital to be evaluated. At the time police sent out a press release about the incident, the driver had not been identified.
The investigation into this incident is ongoing and police say criminal charges are expected.
We'll update this story as more details become available. 
The Top 20 Maine News Stories of 2021 You Clicked on the Most
There were some surprises on this list of the top 20 news stories you clicked on in 2021.
20 Maine News Stories that Have Shocked Us Since the Year 2000
These 20 news stories, from the past 21 years, had an impact felt around the state. Here are the stories that captured our attention are listed in no particular order.
More From WQCB Brewer Maine