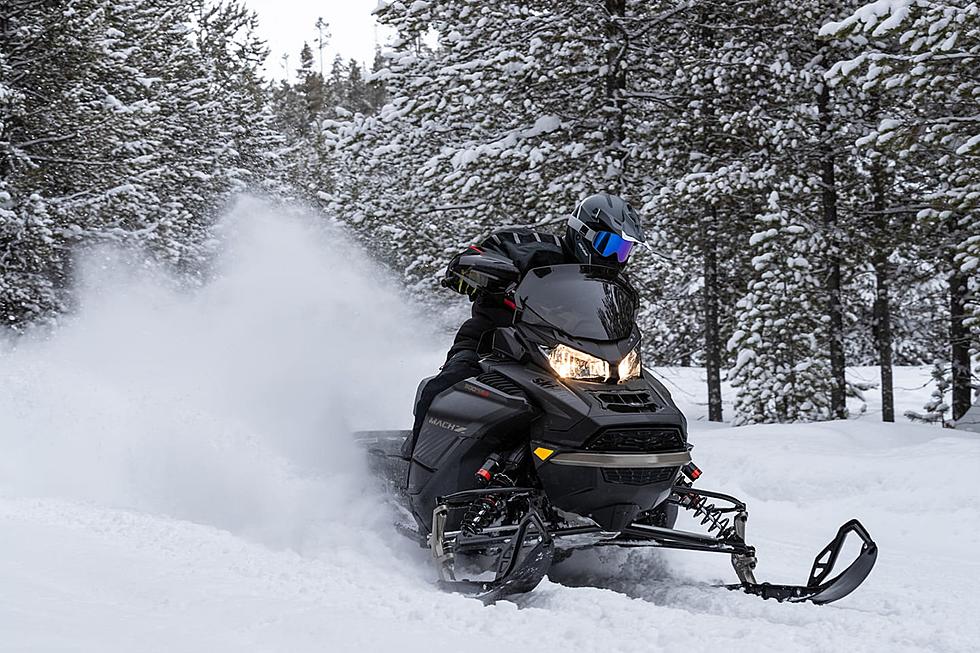 He's Hall of Fame When it Comes to Snowmobiles-Meet John Gibbs
John Gibbs NEST
The snowmobile brand Ski-Doo only has a few dozen 'Ski-Doo Ambassadors' in all of North America. And one of them will be in The Q106.5 Egg Ride for 2022 to benefit Pine Tree Camp.
Meet John Gibbs who lives and breathes the sport of snowmobiling.
John has been riding for 39 years, and he's not that much older than 39. He certainly could pass for 39.
John still snowmobiles as often as he can and only rides in Maine or in Canada.
He owns and operates Finish Line Construction and admits he doesn't work as much in the winter as he does in the summer, so he can get out and ride. On or off-trails.
And when it comes to snowmobiles and John, he's not done yet. He hosts the New England Snowmobile Talk on social media. Hook up with John on Facebook
John Gibbs was on the Q106.5 Morning Show, sharing his passion for all things Snowmobiling and Pine Tree Camp this morning, and ICYMI here's the audio:
Pine Tree Camp does most of its winter programs in the month of February, so it seems appropriate that The Q106.5 Egg Ride kicks off the month.
Here are the details about everything to do with the event and how to help out Pine Tree Camp with a donation.
If you want to make the donation on John's Fund Raising page, here is that link.
With snow on the way for tonight and tomorrow, it'll get everyone in the mood for the Ride next Saturday the 5th.  As John Gibbs says
Let's go. Can't wait to hear the braaap braaap of a snowmobile. It's music to my ears
The Incredible Pandemic Trends For Maine Real Estate By County
2020 and 2021 have seen Maine's realty market in a strange situation. The pandemic has brought about a housing situation where there aren't a lot of homes to buy and the ones that are for sale have sky-rocketing asking prices, well above what was asking prices in 2019. Take a look at how the pandemic continues to shape the Maine realty market with
information from the Maine Association of REALTORS.