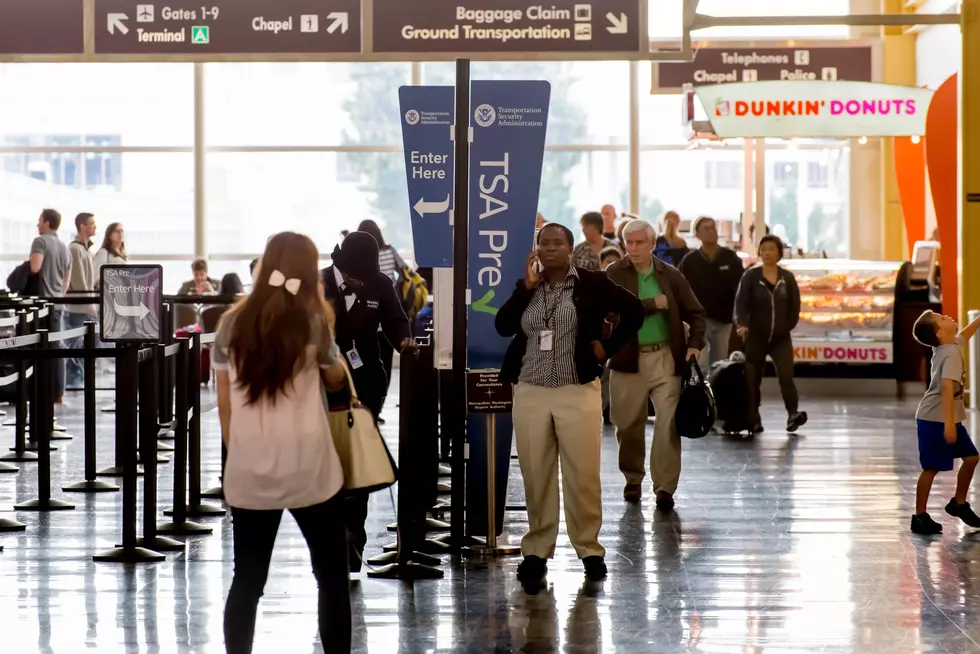 Here's How Much $ Was Left Behind At BIA Security In 2019
martince2
Apparently for some, their cash ain't nothin' but trash when going through security at the airport.
We all know that going through the security check at Bangor International Airport or any other airport for that matter are moments filled with anxiety for many people, so much so that they're forgetting to take their loose change and sometimes even their wallets from the tray.
Not much was left behind in Bangor. The grand total left behind at the Bangor International Airport for 2019 was a paltry $66.39, according to the Bangor Daily News.  Further south at the Portland Jetport, $700.22 was left behind.
Of course there's big bucks left behind at some of the nation's busiest airports.  For instance, at Logan International Airport in Boston, $29,259.13 was discarded by nervous and forgetful travelers. $98,110.00 at John F. Kennedy International Airport in New York, according to the Unclaimed Money at Airports report.
No, TSA agents at these airports are not scooping up the left behind cash and hitting the airport bar before they leave for the day, the money is actually used for the continuous education and training of these agents nationwide.
If you're really concerned about leaving anything behind at an airport security checkpoint, then officials suggest that you stuff your cash into a carry-on bag or within checked luggage.
Pay attention to the situation the next time that you pass through security at the airport, and you'll have money for the soda machine on the other side.
Enter your number to get our free mobile app
Pictures Of An Amazing Google Earth Flyover Of Downeast Maine
More From WQCB Brewer Maine