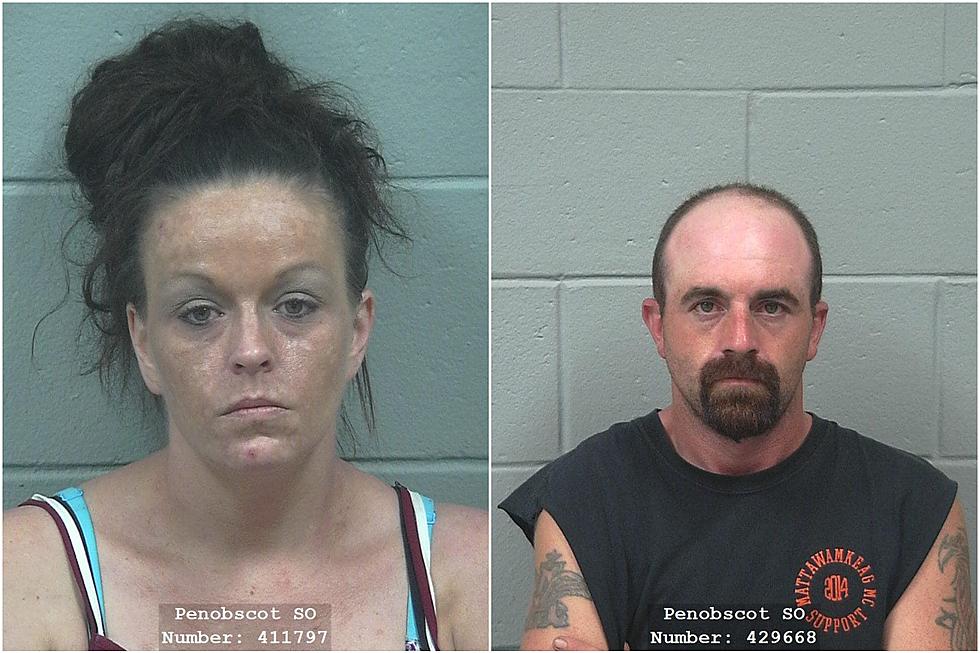 East Millinocket Police Nab 2 for Trafficking Meth, Heroin, Coke
Brittany Leet-Ryan Lee
East Millinocket Police arrested a man and woman last week for allegedly trafficking in illegal drugs.
Search warrants were executed at two residences Saturday evening. One of the homes was on the Pattagumpus Road, while the other was on the Powersville Road in Medway. Those search warrants were the result of a several-month-long investigation into the sale of illegal drugs in the Medway area. Seized in those searches were 35 grams of methamphetamine, 15 grams of heroin, and a gram of crack cocaine. In addition, officers confiscated two firearms and cash.
As a result, two people were arrested:
Ryan Lee, 36 of Medway, is charged with Class B trafficking in scheduled drugs
Brittany Leet, 34 of Medway, is charged with Class A aggravated trafficking in scheduled drugs
Police say the case is still under investigation and additional arrests and charges are possible.
University of Maine Researchers Doing Browntail Moth Study
This pilot study is determining if pheromones could be the key to disrupting the Maine pests population and help reduce the infestation across the State of Maine. Ultimately, this research could be the large scale answer to dealing with the Browntail Moth problem here in the state.
These 5 Closed Drive-In Theater Locations in Maine Still Show Hints Of Their Past Today
If you look closely in the towns of Norway, Cornish, Windham, Scarborough and Yarmouth, you'll see signs of the drive-in movie theaters that use to be there.
More From WQCB Brewer Maine