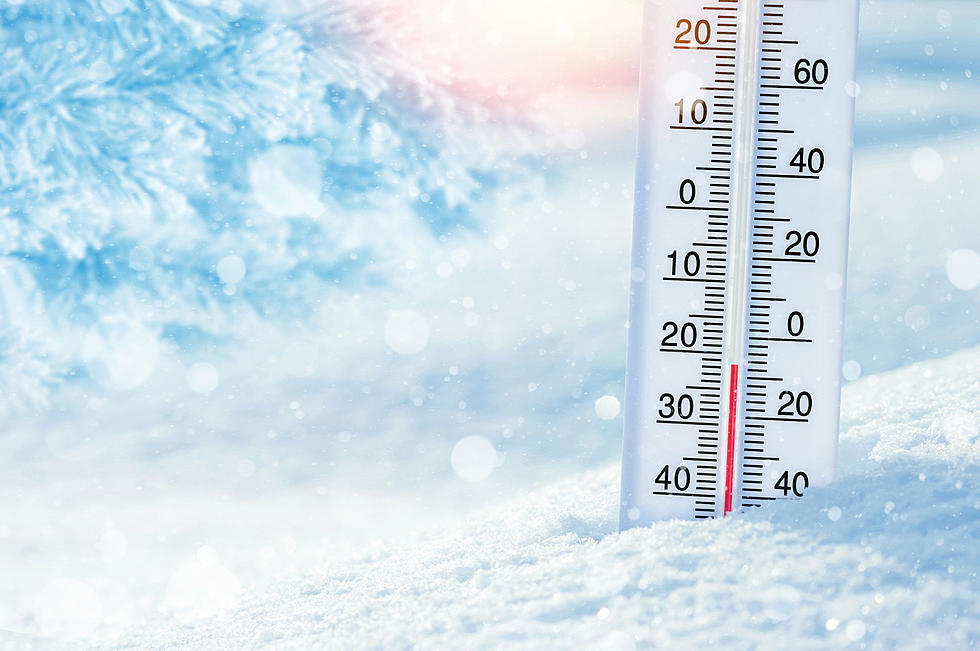 Very Cold, But Not Record Breaking Temps in Maine
Getty Images
Brrr. That was a cold 24 hours.
How cold was it? Well, you know the expression.  Cold as (fill in the blanks).
Certainly as cold as it has been in a few months.
Cold as Hell?
Which hell.
It was colder in Maine than in Hell, Michigan.
Looks like the low in the past 24 hours there was 13.
And certainly we were colder than the other Hell I've been to, Hell on Grand Cayman Island.
75 for a low. And you get those drinks with the umbrellas in them too..
Here are the overnight numbers for Maine from yesterday.
That is mighty cold. 26 below in Ashland and that is the mean temperature, not including wind chill.  And wind chill lowered the numbers to 35 to 45 below. Frostbite in 15 minutes or less for exposed skin.
And I saw a bald headed man walking yesterday, with no hat.  No it wasn't me. Maybe the old me when I thought image counted.
But that was yesterday and yesterday's gone. Today it'll be 30. Above. Downright, balmy.
Alright. Let's have take a look around.
Anchorage Alaska haD a low of 25 overnight.  25 above.  And wind at 3 miles per hour. No wind chill to worry about there. Wimps.
Maybe Canada is colder. 24 below in Quebec City.  But hold on, that's Celsius.  In Fahrenheit, it is 11 below. So much milder than Northern Maine.
It's 82 below zero on Mars.
Easy peasey compared to the Moon.
When the sun hit the Moon yesterday, the temperature was 260 degrees.  But you should have been there overnight, when there was no Sun. The Moon had a low of 280 below zero.
It hadn't been this cold in Maine for about 4 years. But we're back on the roller coaster and near 32 today, as we await another cold snap here by Friday.
Dress in layers, indeed.
15 Astonishing Natural Wonders Of Maine
Here are some of the bewildering and incredible sights of the natural world you can find here in Maine. How many places on the list have you visited or seen?
More From WQCB Brewer Maine