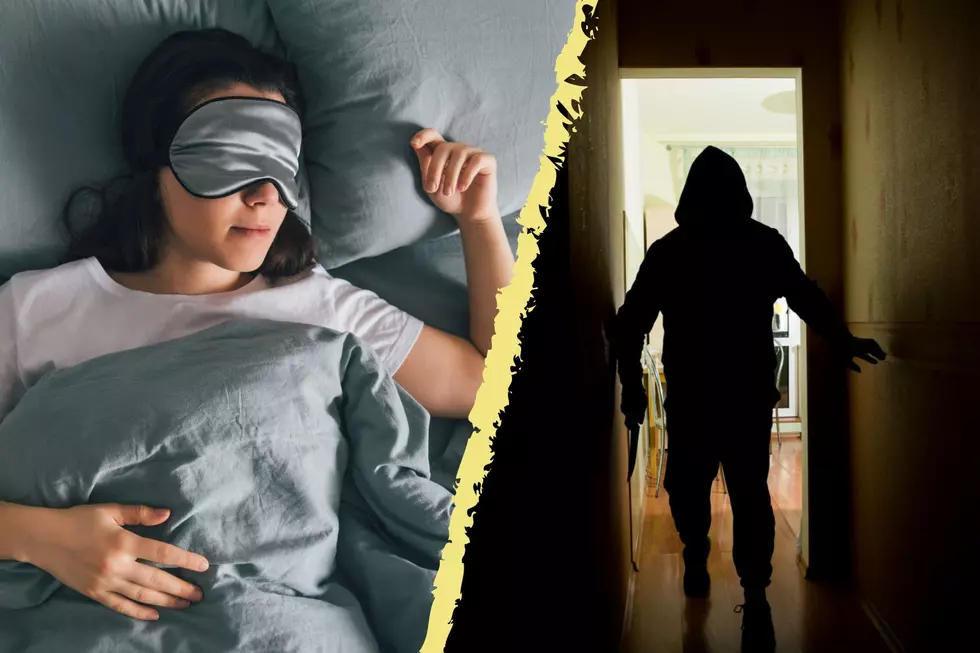 Burglars Broke Into 2 Unlocked Maine Homes While the Owners Slept
Vera_Petrunina and JohnDWilliams, ThinkStock
Police from Maine's largest city are investigating after two homes were burglarized while the owners slept inside.
Imagine going to sleep at night, being awakened by a noise, and realizing that someone is in your house. I mean, how frightening is that? Portland Police are urging people to keep their doors and windows locked, as both of these burglaries occurred at unlocked houses. The suspect simply walked into the dark and quiet residences and took what he could find.
Where Did the Burglaries Take Place?
In the first burglary, Portland Police say it was just after 3 a.m. when the suspect entered a Dirigo Street residence and took cash, debit cards, and car keys from the owner's purse. The victim's car was stolen and driven to the area of Lowell Street where, officials say, it appears it struck a curb and became disabled.
About an hour after the burglary on Dirigo, a suspect entered a home on Brighton Avenue and entered a bedroom, which woke up one of the residents. The intruder fled the scene, but not before stealing a loaded handgun and the contents of several wallets. Because of the close proximity of both burglaries, officials believe the same person entered both homes. The only description of the suspect is that he is a young, light-skinned black male.
Are the Police Asking the Public For Help?
Portland Police are hoping to hear from anyone with video surveillance systems who may have captured an image of the intruder on their recordings. The time to check for possible sightings would be between 3:00 a.m. and 4:30 a.m. Anyone who believes they may have helpful information can contact Portland Police at 207-874-8575. To leave a tip anonymously, call 207-874-8584 and leave a message on the department's tip line. You can also text the keyword PPDME, plus the message, to 847411 (TIP411)
Is There a Way We Can Avoid Falling Victim?
Burglaries of this type are known as 'Crimes of Opportunity' which involve easy access, like unlocked doors on homes and vehicles. But there are things we can all do to thwart the bad guys from taking our stuff.
15 Ways to Avoid Falling Victim to Crimes of Opportunity
Protecting your valuables is often a matter of being aware of potential risks. These tips could help save you from what police call crimes of opportunity.
Charming Barnhouse Airbnb on Serene Farmland in Scarborough, Maine Comes With Horses
More From WQCB Brewer Maine