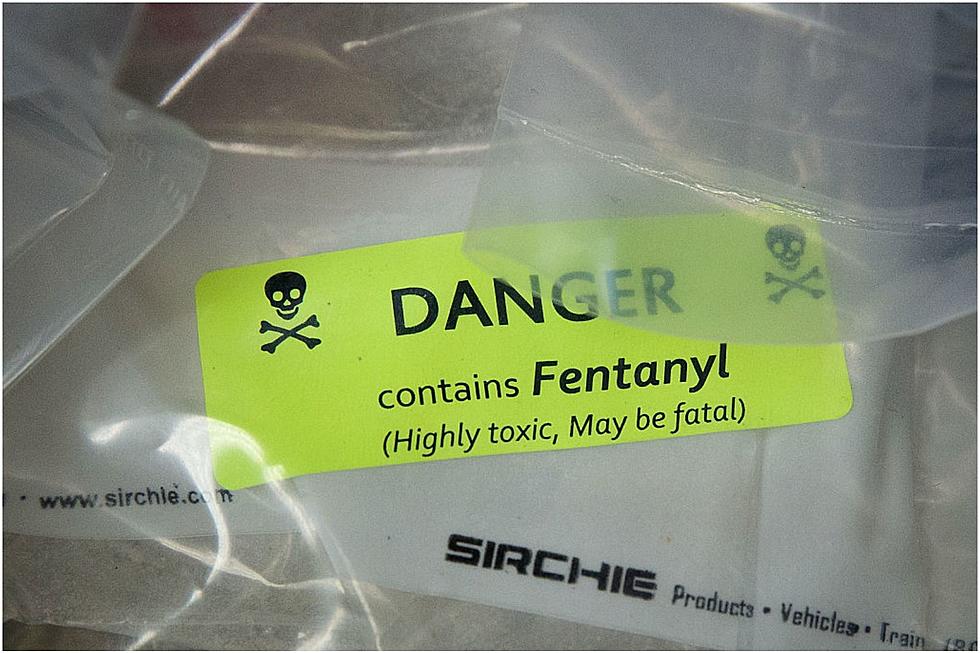 Bethel Couple is Charged after 7-Month-Old is Exposed to Fentanyl
Drew Angerer, Getty Images
Oxford County Sheriff's Chief Deputy James Urquhart says their department received a 911 emergency call on Thursday, March 3, of a 7-month-old infant who was choking. Deputies responded to the Mason Street apartment and found a male infant in distress. They took the child to a waiting ambulance and then interviewed the parents while medical personnel administered to the baby.
During that interview, deputies learned that the boy had been exposed to fentanyl that was believed to be present on a straw found in the bed shared by the infant and his parents. Deputies informed the medical team who then administered Narcan. The baby was transported to an area hospital for further medical attention and the Maine Department of Health and Human Services was notified of the situation. That child is now in the custody of DHHS.
The parents have each been charged with class D endangering the welfare of a child, which is a misdemeanor. The parents' names were released by the Oxford County Sheriff's Office, but it is a policy that Townsquare Media does not share the names of suspects in misdemeanor crimes.
Parents Should Familiarize Themselves with These Illegal Drugs
Knowledge is power, especially when it comes to recognizing and understanding when your child becomes involved with illegal drugs.
The ABC's of Fire Safety
26 Tips to help keep your home and family safe, including what to do in case of a fire.
More From WQCB Brewer Maine