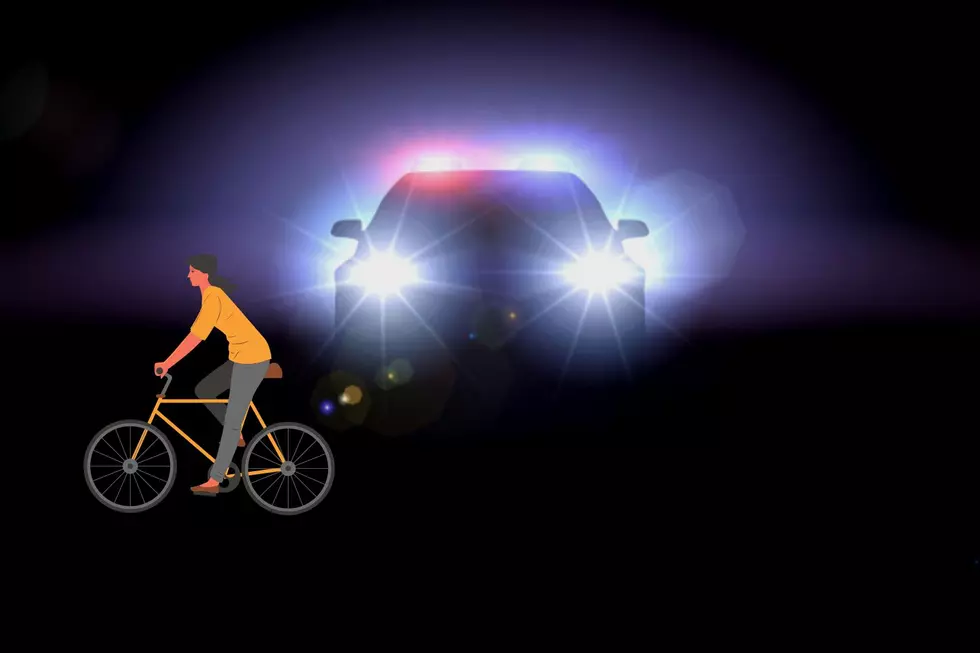 Another Cyclist Falls Victim to a Hit & Run, This Time in Belfast
Dmitriy Eremenkov, ThinkStock
A woman is recovering after being hit on her bicycle by a passing motorist, who then fled the scene.
Where Did the Hit-and-Run Happen?
I've reported on far too many of these types of crashes this summer. And in too many of those cases, the victim didn't fare as well as the woman in Belfast over the weekend. Belfast Police say the woman was riding her bicycle in the area of 268 Belmont Avenue, also known as Route 3, just before 9 p.m. Friday when she was struck by a vehicle. She fell, injured, into the ditch while the driver sped away. She sustained facial injuries and was treated and released from the hospital.
Do the Police Know What Type of Vehicle Hit Her?
The vehicle fled eastbound on Route 3 after the crash. Police are now asking for people to look for a vehicle, possibly a 2014 to 2018 Chevy Silverado, that's missing the passenger side mirror. Anyone who thinks they have information about this case is asked to contact the Belfast Police Department at 207-338-2040.
Doesn't It Seem Like It's Been a Dangerous Year on Maine's Roadways?
According to the Bicycle Coalition of Maine, only one cyclist has died this year after being hit by a vehicle, but eight pedestrians (as of August 3) have been killed in similar crashes. They encourage drivers to watch for pedestrians and bicyclists along the sides of roadways and give them plenty of room when passing. And anytime a driver comes across a cyclist or pedestrian in an area where it's not safe to pass, they say the driver should slow down and travel behind them until it can be done safely.
It's been a deadly summer on Maine's roads, with the Maine Bureau of Highway Safety reporting 104 fatalities, as of August 15th. 85 people died on Maine's roadways in 2021, with 95 in 2020, and 98 in 2019. Director Lauren Stewart told us that people need to limit their distractions, slow down, and concentrate on the business of driving.
19 Children Who Have Gone Missing from Maine and New Hampshire
10 Tips to Allow Cars and Motorcycles to Safely Coexist
It's possible for cars, trucks, and motorcycles to safely share the road, but it takes mindfulness and cooperation on everyone's part. Remember these 10 tips before heading out on your next journey.
More From WQCB Brewer Maine