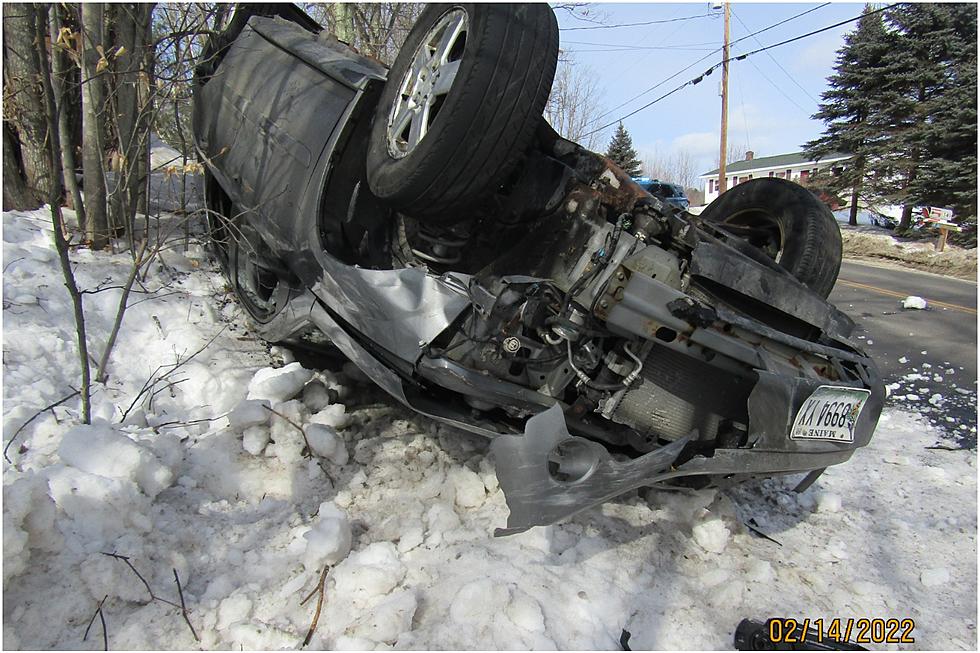 No Injuries from a Police Chase in Auburn that Damaged Many Cars
Maine Dept of Public Safety
An Auburn man faces multiple charges after leading police in a pursuit that included damage to several cruisers and private vehicles.
How Did the Chase Get Started?
Maine Department of Public Safety spokesperson Shannon Moss says the incident began just before noon on Monday. Maine State Troopers were working with the Auburn Police Department as they tried to locate 31-year-old Brandon Pelletier of Auburn. Pelletier was wanted on numerous felony warrants.
When he was spotted in a vehicle, Troopers approached the car with their blue lights activated. Once Pelletier spotted the lights, he allegedly rammed one of the cruisers and took off. Troopers gave chase and the pursuit was underway, with help from the Androscoggin County Sheriff's Office. During that pursuit, police say Pelletier hit many vehicles that were traveling on the roadway. Police tried several times to end the chase but were unable because Pelletier kept trying to run into their vehicles.
How Did It End?
As the line of vehicles crossed into Minot, Pelletier allegedly struck another vehicle. Once again, police tried to disable Pelletier's vehicle. He allegedly swerved towards one of the cruisers and hit it, causing his own vehicle to roll over. The suspect refused to get out of the vehicle, so a police K-9 was deployed to force him out.
Pelletier was taken to Central Maine Medical Center, where he was treated for minor injuries. Police say at the time of his arrest, Pelletier was wanted on several charges, including robbery. As a result of Monday's pursuit, Pelletier faces multiple new charges, including driving to endanger, reckless conduct with a dangerous weapon, refusing to submit to arrest or detention by force, leaving the scene of a crash, criminal speed, and numerous traffic infractions. A search of Pelletier's vehicle revealed cocaine and fentanyl.
What Do I Do if My Vehicle Was Damaged in the Pursuit?
Anyone whose vehicle was struck by Pelletier's car is asked to reach out to Sergeant Chris Farley at the Maine State Police, 207-624-7076.
20 Maine News Stories that Have Shocked Us Since the Year 2000
These 20 news stories, from the past 21 years, had an impact felt around the state. Here are the stories that captured our attention are listed in no particular order.
25 Essentials to Keep in Your Vehicle During the Winter Months
It pays to be prepared for any situation when driving in Maine during the winter.
More From WQCB Brewer Maine