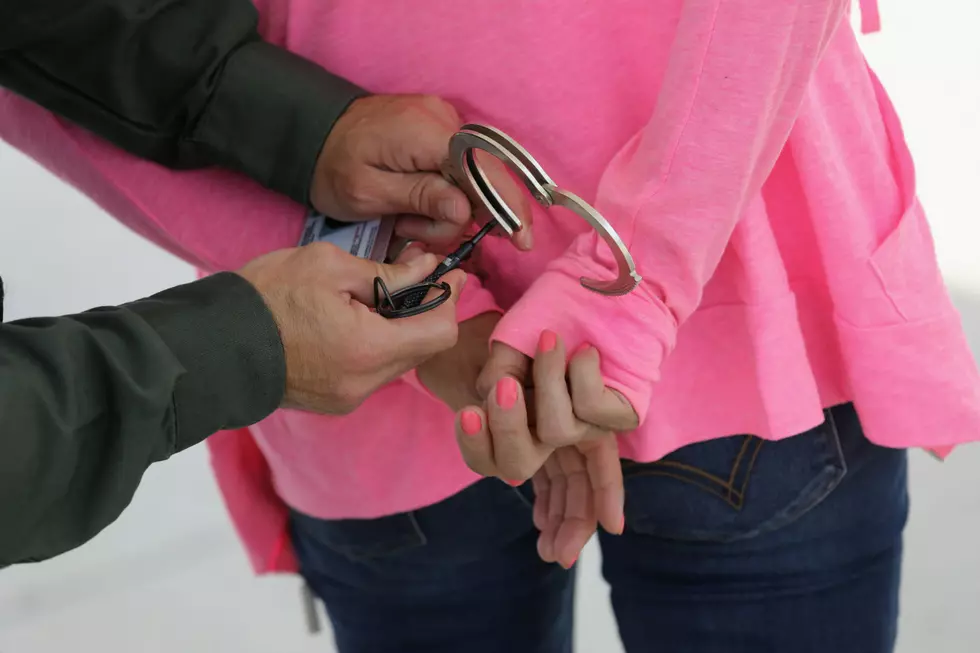 A Lewiston Woman Accidentally Shoots Her Bottom with a Cop's Gun
John Moore/Getty Images
A woman accidentally shot her own buttocks while struggling with a Windham Police Officer.
Why Was the Woman Being Arrested?
The incident actually happened at the Lewiston Police Headquarters. According to the Sun Journal, Windham Police had gone to Lewiston to take Tameika Girardin, 24, of Lewiston into custody on a suspected burglary charge for a home invasion in which the homeowner was assaulted.
How Did Girardin Get the Officer's Gun?
She was handcuffed as a Windham Police Officer escorted her through the building. Suddenly, Girardin became unruly and began to resist arrest. Officials say a struggle ensued, during which Girardin allegedly grabbed at a holstered gun being worn by the officer. Police say she got her finger on the trigger and squeezed, firing off one round and accidentally hitting herself in the buttocks. The round then ricocheted off the pavement but, luckily, no one else was hurt.
What Charges Does Girardin Face?
Police at the scene administered first aid to Girardin until an ambulance arrived to take her to a local hospital. She was treated and then released a few hours later. The woman was already facing charges for the alleged burglary and may now face additional charges for the incident at the police station. Girardin was transported to the Cumberland County Jail, charged with assault, criminal mischief, burglary, and violations of release conditions.
An investigation into the incident determined that the officer's gun never left the holster. Now it will be reviewed by District Attorneys in both Androscoggin and Cumberland Counties, who will decide on any further charges.
Fall Meteor Showers That Will Light Up The Night Sky Over Maine
Fall is an active season for meteor showers. It's also the last few meteor showers you can view without freezing to the bone. Maine is a great place to see some of the best meteor showers of the year. It's not very hard to find dark areas away from light pollution to get a clear view of the night sky. Here's some fall meteor showers that will light up the night sky in the coming months.
Beach House Market & Deli for Sale
The beloved sandwich and variety shop is newly on the market. The asking price is $885,000 for the business and living space.
More From WQCB Brewer Maine