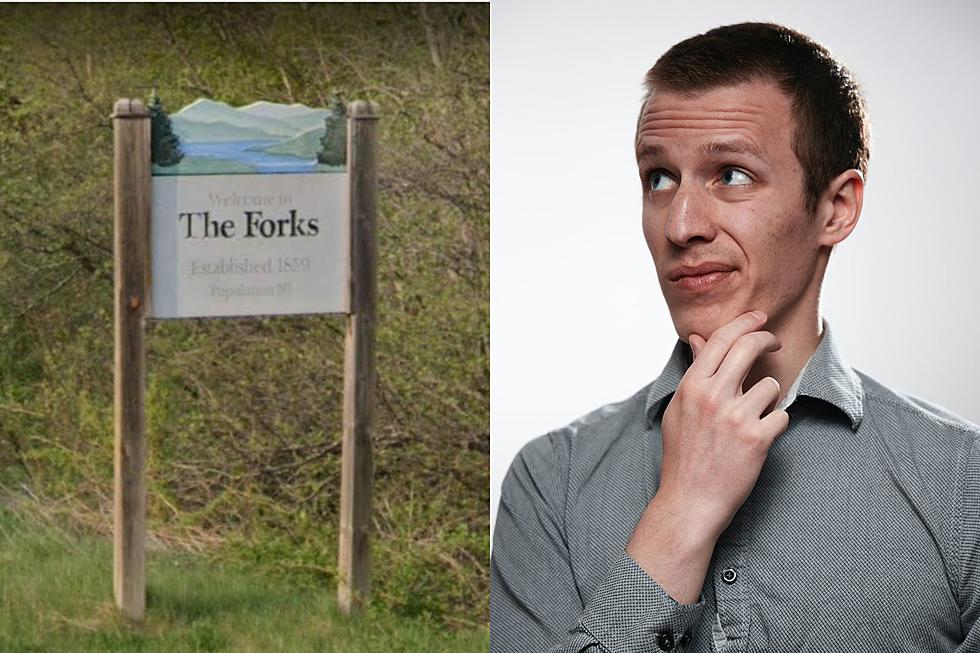 Where the Heck Did 'The Forks' Get Its Name From?
Credit: Google Maps / Ludovic Migneault on Unsplash
We're naming places after silverware now?
Firstly, if you're familiar with The Forks, you're part of a select few. As of 2020, their population stood at just 48 people. Secondly, where the heck did "The Forks" come from? This quaint village located in northwestern Maine within Somerset County has an interesting history intertwined with the convergence of two mighty rivers. Nestled along the Old Canada Road National Scenic Byway, The Forks is a hidden gem known for its thrilling whitewater rafting, snowmobiling trails, and abundant wildlife. But, why "The Forks?"
Officially known as The Forks Plantation, it owes its name to a unique geographical feature—the confluence of the Dead River and the Kennebec River. Imagine two powerful rivers flowing side by side and eventually joining forces to form a single channel. This point of union resembles a fork, hence the name "The Forks."
Tracing its roots back to 1840 when it was organized as township T1 R4 BKP, EKR. Over time, the locals established The Forks in 1859, reflecting the village's connection to the rivers that define its identity. The simplicity of "The Forks" was born out of a charming linguistic quirk; not entirely familiar with the word "confluence," they found "The Forks" easier to pronounce and spell.
The meeting point of the Kennebec and Dead Rivers has gifted The Forks with an incredible opportunity for adventure. Whitewater rafting enthusiasts flock to experience the thrill of navigating the rapids created by the merging rivers. The sheer power and beauty of these waters have turned The Forks into one of the premier whitewater rafting destinations in the region. 
Not just for adventure seekers, The Forks is also a haven for nature lovers. Its location provides ample opportunities for wildlife watching and immersing yourself in the stunning landscapes that Maine is renowned for. Whether it's casting a line in the Kennebec or exploring the serene Moxie Pond, anglers will find themselves in fishing heaven.
The Forks, Maine, holds a unique place in the hearts of adventure enthusiasts and nature lovers alike. With its striking confluence of the Kennebec and Dead Rivers, this picturesque burgh has become a mecca for whitewater rafting, snowmobiling, and exploring the Maine wilderness. 
Also, every time I say The Forks, it reminds me of the way folks say THE Ohio State University.
LOOK: Here are the best small towns to live in across America
More From WQCB Brewer Maine