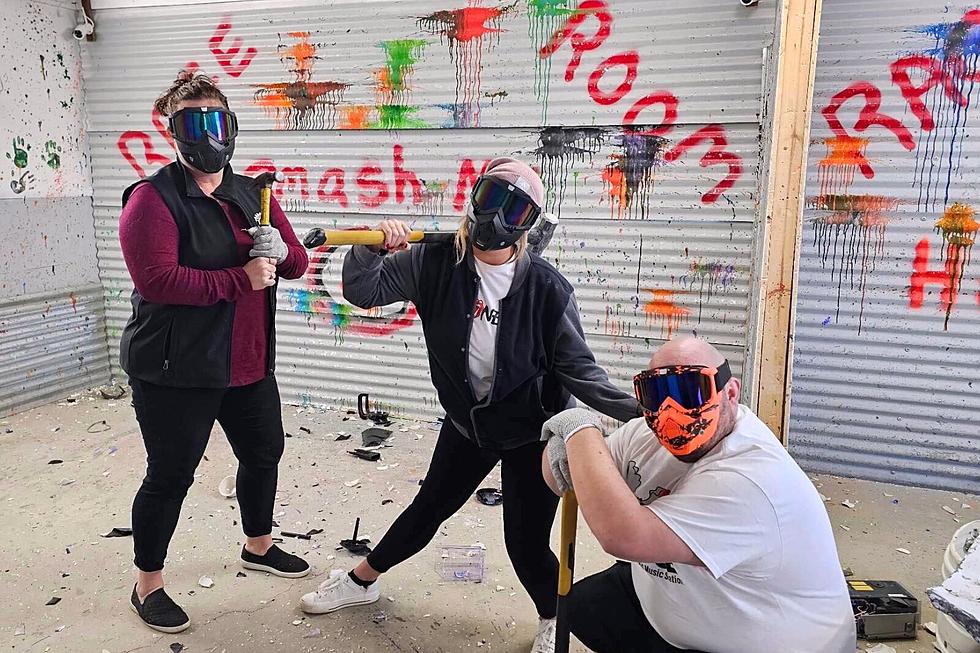 What To Expect When Visiting This Iconic Maine Rage Room
Lizzy Snyder
A property sits back on Cushman road in Winslow. The incredible people who own this building offer you a way to release your stress. Is it a therapist? No. A spa? Nope.
It's The Rage Room.
We decided that it would be a good idea to visit and break stuff and boy, was it cathartic.
The owners want to offer visitors a chance to let our their inner chaos and their suppressed feelings.
So, Monica Stanton, the manager with a heart of gold, handed us some safety gear and tools to unleash the inner Hulk that has been hibernating in our bellies for ages.
After our waivers were signed we were ready to break things like our lives depended on it!
---
The Rage Room is located at 470 Cushmon road in Winslow and offers a range of different sessions for you to release your inner krakken. They have the glass smash, quadrupale rage, triad of rage, rage-a-mania.
If you want to start smashing you can and at an affordable prize because the Rage Room is featured on Seize the deal!
Come and have a good laugh by watching our live Facebook video as we go wild and smash all the goods at Maine's top-rated Rage Room!
For more information on hours of operation and packages visit their website! 
Below is a gallery of all the fun we had!
What To Expect When Visiting This Maine Rage Room
Have you ever needed to release your inner madness without seeing a therapist or heavily drinking? Then The Rage Room is a must-visit for you!
The Five Most Popular Fashion Trends in Maine
Any of these sitting in your closet?
More From WQCB Brewer Maine