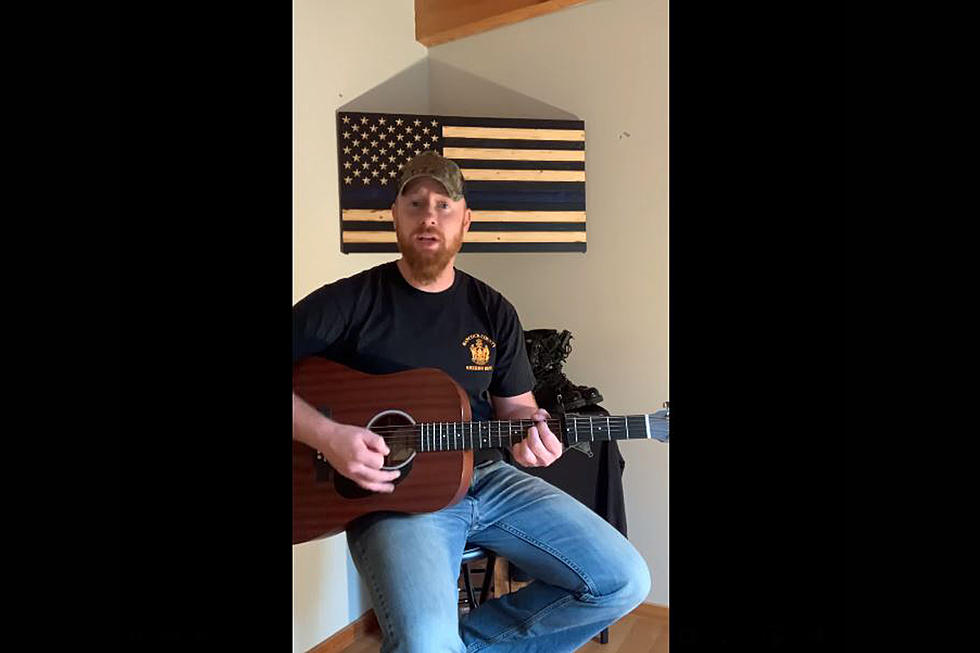 WATCH & LISTEN: Bucksport Man Pens Tribute To Fallen Deputy Luke Gross
Chris Sargent via Facebook
A man from Bucksport has composed and performed a tribute song for Luke Gross, the Hancock County Sheriff's Deputy who was killed in the line of duty last week.
Watch and listen as Chris Sargent sings "Luke's Song" as he strums an acoustic guitar while sitting on a stool in front of an American flag with a thin blue line on it.  The song is certainly "today's country", and it certainly pulls at the heartstrings of anyone who knew Mr. Gross.
As a community deals in sorrow and emotion from the loss of a distinguished, respected, and much loved public servant who was a role model to many children, Mr. Sargent's words hold true to most of us.
We hadn't talked in far too long
I learned today that you were gone
I wish we had just one more chat
A chance to smile, a chance to laugh
You were bulletproof and ten feet tall
Someone like you could never fall
At least that's what I always thought
In that moment, you were lost
A hero taken way too soon
A man for many, hung the moon
I'll wait, my friend, to meet again
But till that day, remember when
This world, you made a better place
With your kind soul and smiling face
The sun will sure shine bright a whole less often
Gone but not forgotten
The funeral for Luke Gross will take place tomorrow at 12 noon at the Cross Insurance Center in Bangor, and along with his family and friends, hundreds of law enforcement personnel will also pay tribute to the fallen Hancock County Sheriff's Deputy.
What a fitting tribute it would be if Mr. Sargent could play his song.
Honorable Transport of the Remains of Sheriff Deputy Luke Gross to Mount Hope Cemetery in Bangor
It was as if heaven itself was weeping as the mortal remains of Hancock County Sheriff Deputy Luke Gross were brought to Mount Hope Cemetery in Bangor, arriving at 10 a.m. in a downpour on Sunday, September 26th
30 Most Dangerous Sections of Road in Maine
There are plenty of sections of road that you have come across here in the State of Maine that have you gripping the steering wheel a little more than other sections. Here is the list of the Most Dangerous Roads of Maine from the past three years of crashes, injuries, and fatalities from the Maine Department of Transportation. Do you live on one of these roads?
More From WQCB Brewer Maine