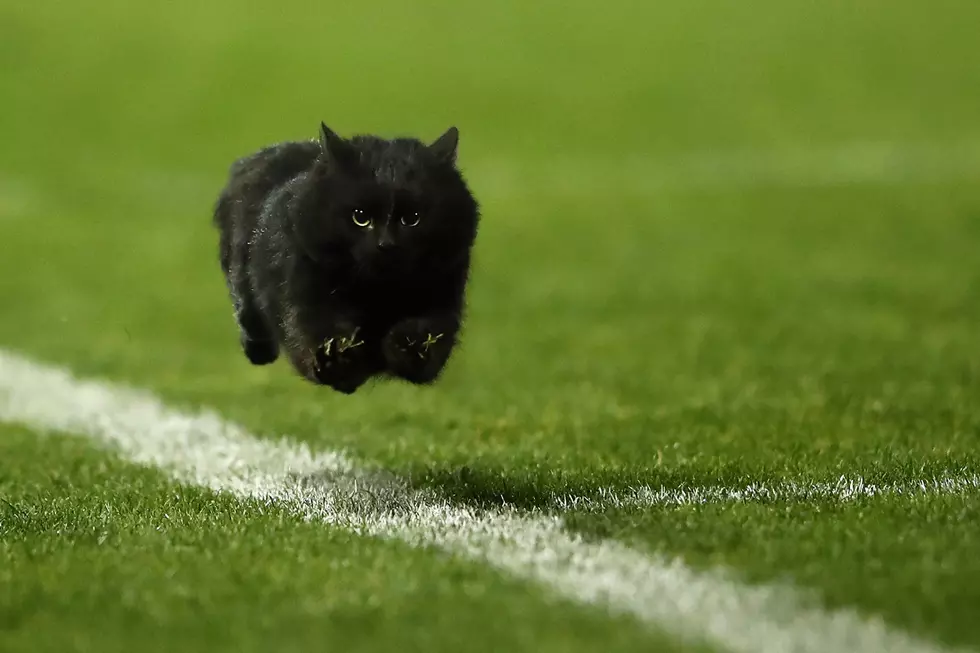 Show Us Your Maine Black Cats On National Black Cat Day
Cameron Spencer/Getty Images
Today is a big day for black cats in Maine and everywhere else for that matter.
Today, October 27th, is National Black Cat Day, so put all of the unnecessary superstition aside and upload a photo of your fur-baby at I95Rocks on Facebook!
One reason that there is a National Black Day is that people are indeed superstitious and while looking for a new friend at the local animal shelter they will often walk right by a black cat.  How rude!
Did you know that sailors will often have a black cat aboard their vessel because it's considered lucky?  WELL IT IS!
Speaking of being nautical and black felines, did you know that way back when fishermen's wives would keep black cats at home because they believed that the kitties would protect their husbands while at sea.  Can't you just picture a black cat in the window of one of those old captain's homes on Route 1 in Searsport?  We can.
Hey ladies, need a partner?  In Japan it is said that a woman who owns a black cat will have many suitors.
Other worldly beliefs about black cats include bringing good luck to those that own one in Great Britain and prosperity to those in Scotland.
Enter your number to get our free mobile app
Here's 10 Things That A Real Mainer Would Have
More From WQCB Brewer Maine