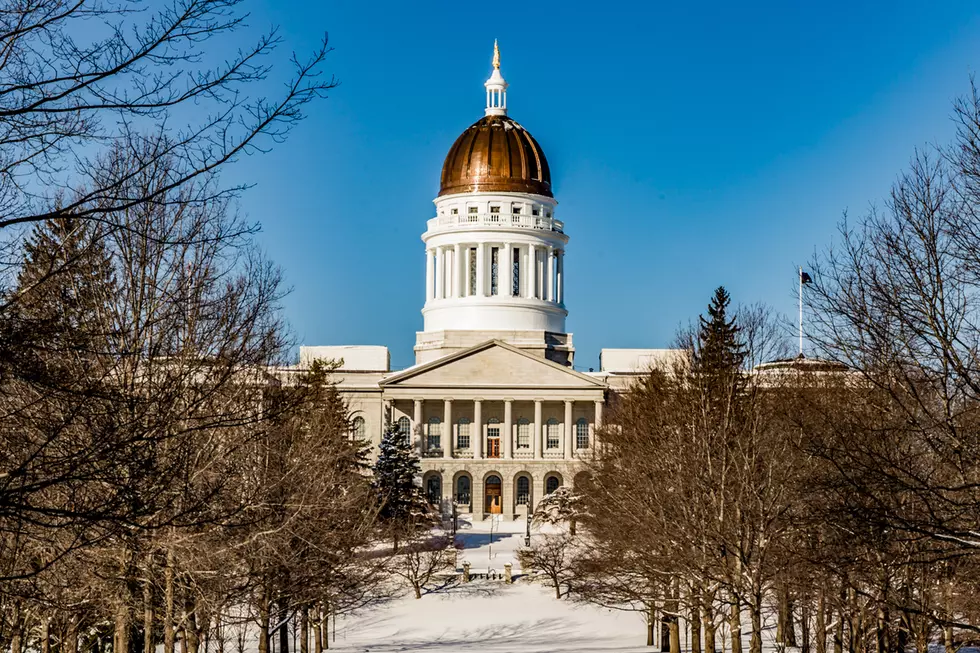 Security Increased at State House in Augusta After FBI Warning
Thomas-john Veilleux
The Maine Department of Public Safety has increased security around the State House in Augusta, after the FBI warned of possible protests.
Even as federal officials continue to seek people involved with last week's violence in Washington D.C, law enforcement agencies around the country are concerned about the possibility of protests, as we get closer to the change in national leadership. According to the Associated Press, the FBI has cautioned all state governments of possible unrest, in the days leading up to the inauguration of President-Elect Joe Biden.
This includes, in Maine, where law enforcement has increased its presence in Augusta. Maine Department of Public Safety spokesperson, Katherine England said in a prepared statement:
"In response to the events last week and new reports outlined by the FBI, the Capitol Police, with the support of the Maine State Police, has increased its presence in and around the Capitol. The Capitol Police will continue to adjust protocols appropriately, when and as needed."
Maine State Police are working with Federal partners, through the Maine Information Analysis Center or MAIC, including the FBI, the U.S. Department of Homeland Security, and others to track any possible unrest being planned on a nationwide scale. The Maine National Guard is also part of the discussion, so they can be prepared, should they be needed. The Maine State House is currently closed to the public. Legislators and others working in the capital and surrounding government buildings are working remotely, as a result of the pandemic.
Law enforcement agencies are also looking, locally, for any signs of possible unrest being planned, independent of any national movements. Specifically, they're anticipating possible activity on Sunday, January 17th, and on inauguration day, January 20th. England says the department's goal is to allow residents to lawfully practice their right to free speech, while protecting the safety of the public.
PHOTOS: Scene at U.S. Capitol shows chaos and violence
More From WQCB Brewer Maine