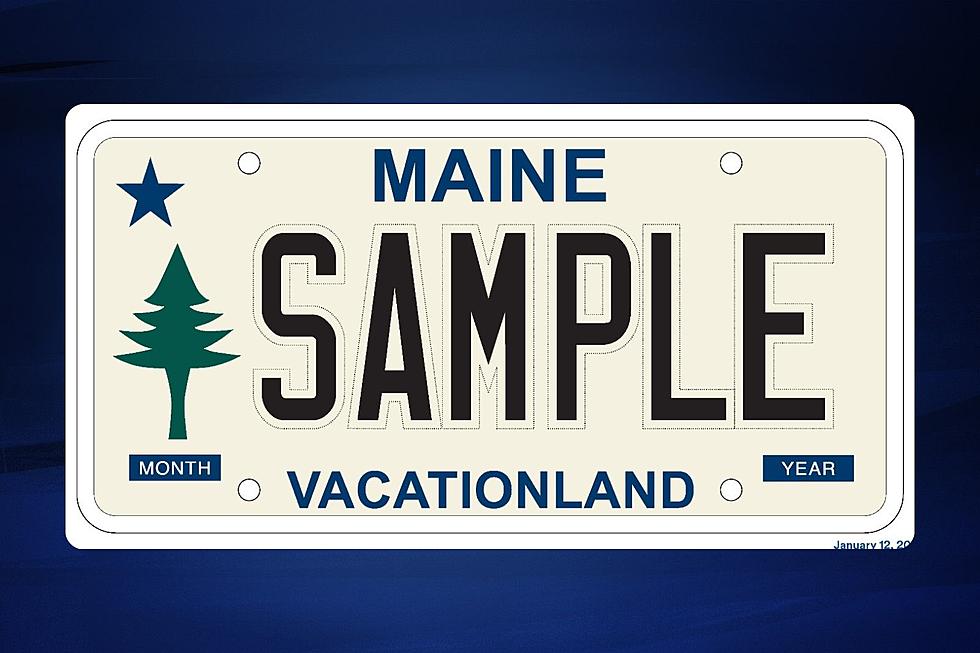 Proposed New License Plate is Patterned After the 1901 Maine Flag
maine.gov
Maine may be about to get a new license plate design with a vintage feel to it.
Would This Be a Vanity Plate We Have to Pay For?
It's kind of amazing when you look at the Maine Bureau of Motor Vehicles' website and see all the plate designs currently available for purchase. There's everything from breast cancer support to animal welfare, lighthouse trust to the University of Maine. But the new plate would not be a vanity plate, but rather a replacement for the current chickadee plates that were generally issued in 1999.
Why is the Chickadee Plate Going Away?
While the chickadee plates have served us well for the past 24 years, Secretary of State Shenna Bellows says many are so deteriorated, that they're difficult to read. This can hamper law enforcement from performing their duties and also limit automated toll collections. So, Bellows and Deputy Secretary of State for the Bureau of Motor Vehicles Cathie Curtis presented a proposal on Tuesday for a new plate design, which would be reissued in place of the tired chickadee.
What Will the New Plates Look Like?
Curtis says the new plate design is meant to appeal to Maine residents' love of the state.
Mainers across the state have embraced the 1901 flag and we think they'll love the new plate design as much as we do.
The new plate would feature a buff background, like the historic flag, with a Navy blue star and a dark green pine tree on the left side of the plate. MAINE would be written in navy at the top of the plate with VACATIONLAND written below. The characters of the plate would be in black.
I love the new design and could definitely benefit from some new license plates. But it's not up to me, obviously. The proposal is now before the Transportation Committee, who will spend the next several weeks considering whether it should continue on through the process, and go before the full Legislature for consideration.
Uniquely Maine Gifts For Your Special Someone
Looking for a unique gift for that special someone and you want to make sure it screams MAINE? Check these ideas out.
10 of the Weirdest Vehicles You Might See on the Highway
These vehicles are just so cool, and you could spot them in New England at any time.
More From WQCB Brewer Maine