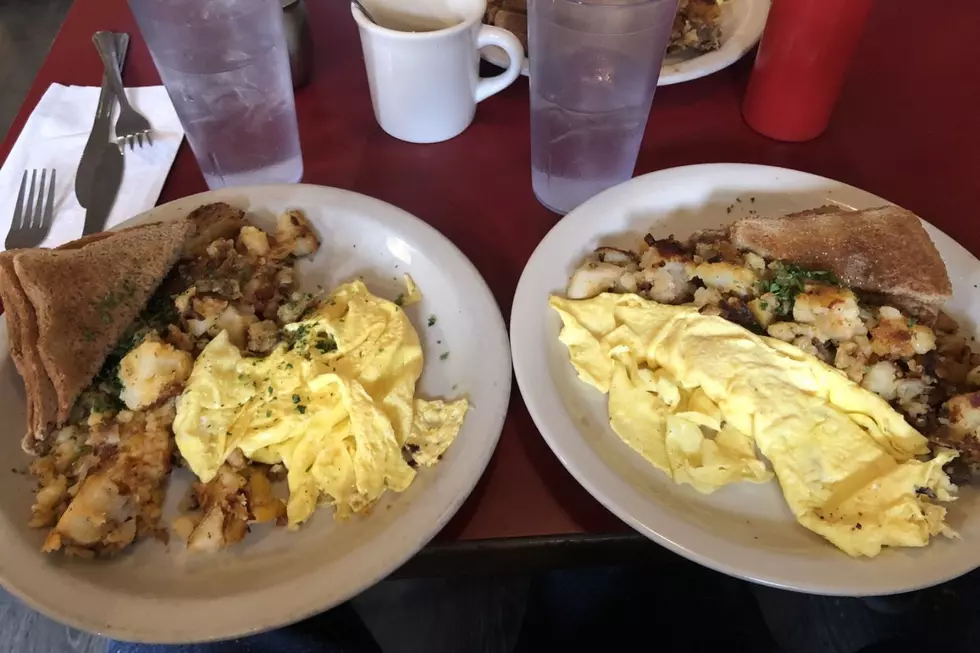 Old Town's Delicious Hunter's Breakfast is Sit Down or Drive-Thru
Conner Tosun/Townsquare Media Hudson Valley
This year's Hunter's Breakfast in Old Town will look a little different, with menu and eating style choices, and an indoor location that's not a tent.
I've been going to the Old Town Rotary's Hunter's Breakfast for many years and, before Covid, it was always pretty much the same. It was held in a tent, with volunteers serving up delicious food, on the first day of hunting season. And that's what you'll find this year, on Saturday, October 29th, from 5 to 9 am, with a few exceptions, starting with the tent.
Where is the Breakfast Being Held and Will They Have Drive-Thru Options?
This year's Old Town Rotary Hunter's Breakfast will be held at the Elks Club, 37 Fourth Street in Old Town. While organizers always did a great job at keeping that tent warm, I'm sure this year's dining experience will be a little cozier. Of course, that's if you decide to go inside the club and eat there. This year, diners also have the option of picking up their breakfast to-go in a drive-thru fashion. So, for the hunters who maybe slept a little late and are anxious to get into the woods or the people who just feel more comfortable dining at home, this is a great addition.
Did I Hear That There Will Be More Menu Options this Year?
The best part of the breakfast is...well....the food. And this year, you'll have two options to choose from:
The Classic will include scrambled eggs, ham, and pancakes
The Modern will include an egg, ham, and cheese English muffin breakfast sandwich
Both are served with home fries, beans, donuts, and a choice of coffee or hot cocoa. Trust me when I tell you that you won't walk away hungry.
Is It Only for Hunters?
Everyone is invited to the Old Town Rotary Hunter's Breakfast, so don't worry if you're not a hunter. The breakfast is always delicious and served by people with huge smiles. And maybe the best part is that the money they raise helps benefit Old Town Rotary charities. Breakfast will cost only $5 per person.
24 Small Restaurants in Maine Worth the Drive
This A-Frame House For Sale in Norway is Pure Maine Inside and Out
More From WQCB Brewer Maine