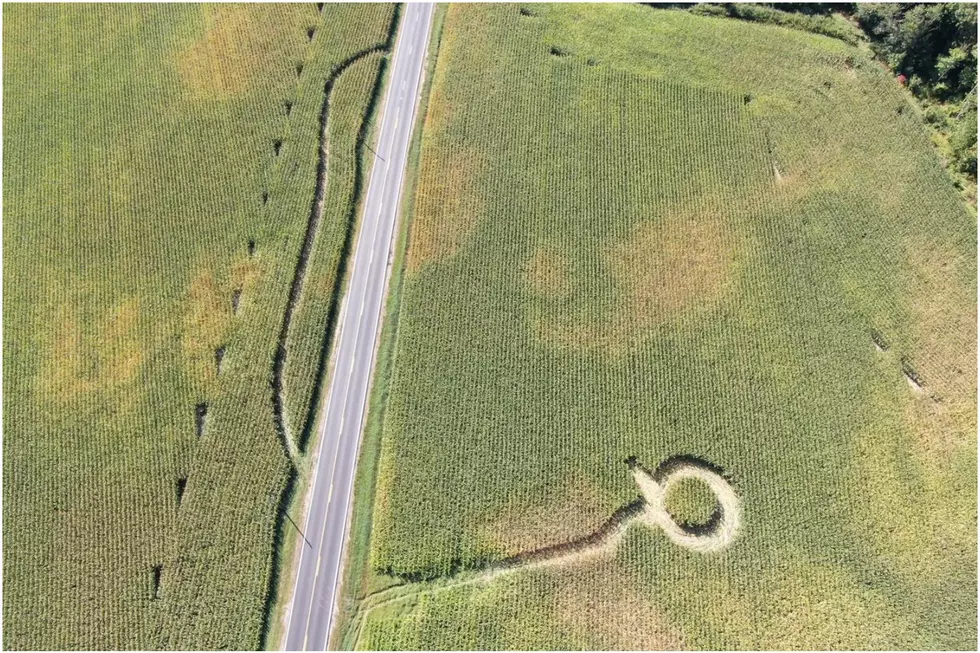 Maine Wardens Seek Person Who Destroyed Acres of Corn in Leeds
Courtesy of Androscoggin County Sheriff's Deputy Mike Mejia
Officials are asking for the public's help identifying the person(s) responsible for destroying several acres of corn fields in Leeds.
Maine Wardens, as well as the Androscoggin County Sheriff's Office, are hoping to hear from anyone who has information about this incident. Officials say it was on Saturday night that someone drove into the cornfield at the Barker Farm in Leeds. Actually, they drove into the fields three different times, leaving a path of destruction totalling over 800 feet long and 8 to 14 feet wide.
The Barkers are well-known in the area for sharing their valuable farmland, allowing many people to hunt there. It's a tradition in Maine for landowners to open their property up to people for sporting pursuits, only asking that it be treated with respect. This latest act of vandalism is being called 'atrocious' by the Warden Service.
Anyone with information about this crime is asked to call 1-800 ALERT-US or 207-624-7076.
More From WQCB Brewer Maine