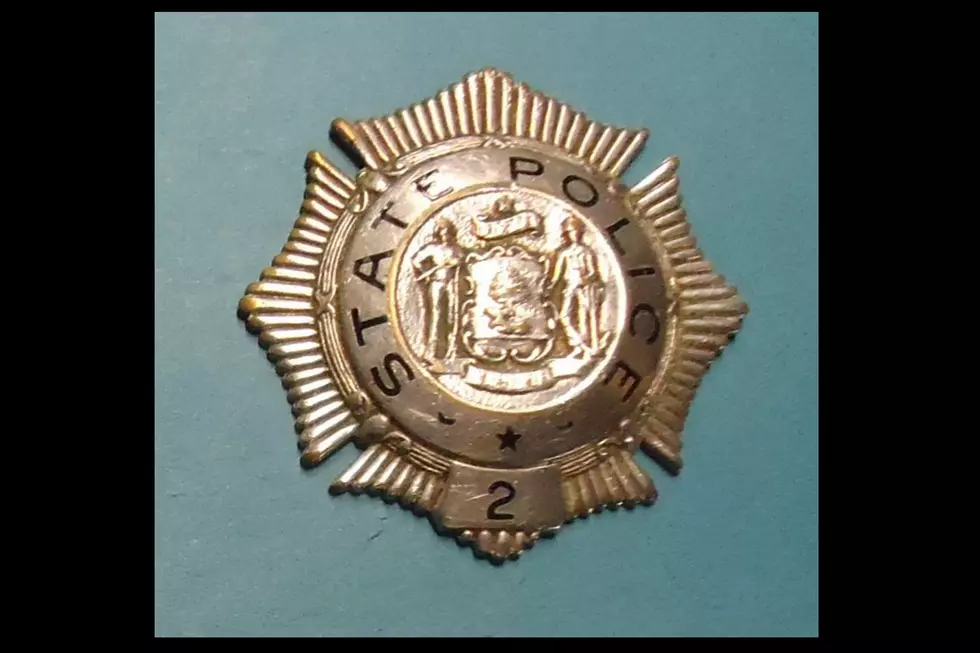 Maine State Police Reveal Special 100th Anniversary Badges
Maine State Police via Facebook
Sate Police are marking their 100 years of protecting Maine with new looks, from their cruisers, to their uniforms.
The Maine State Police are celebrating the 100-year anniversary of the force this year. Earlier in January, the new look of nine special edition cruisers was revealed. The SUVs are black, with replica door seals and other markings that resemble what the first police cars the troopers used in the mid-1930's. Prior to the transition, State Police utilized motorcycles. All other police vehicles are displaying license plates that are orange and black, replicating the first plates used in 1921.
Now some Trooper's uniforms will feature a nod to the history and tradition of the Maine State Police. All sworn members of the State Police are permitted to wear 100th anniversary badges. The badges are replicas of the first ones issued to troopers. They are optional to be worn by personal, and were purchased with their own money.
State Police say their special edition cruisers will remain on the road for their full service life well beyond 2021.
These Are The Six Most Dangerous Jobs In Maine
More From WQCB Brewer Maine