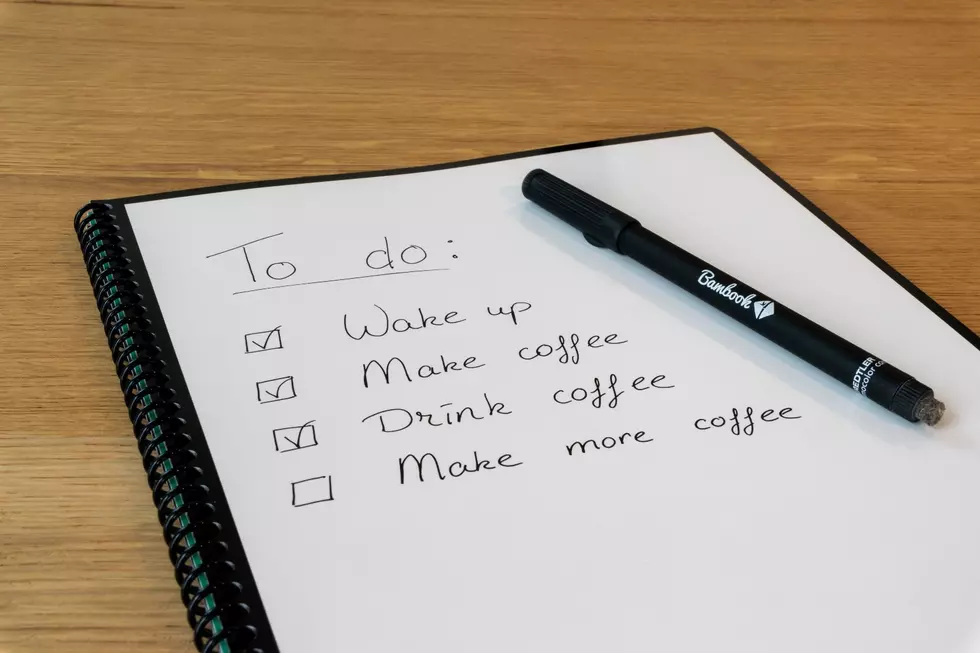 Today We Vote, Fly the Flag, Drink Bourbon & Look for A Full Moon
-thomas-bormans--unsplash
Busy day today in Maine. And beyond.
Today we vote. It's Flag Day today. It is National Bourbon Day.  And tonight we'll have a full moon.
You figure out the order to do things. Here comes the information.
First, let's look at Flag Day.
There are some nice flags flying around the world, but none more important, more meaningful, or more worth fighting for than our Old Glory.
The holiday commemorates the date in 1777 when the United States approved the design for its first national flag.
It took about a hundred years before people from coast to coast started suggesting ways to celebrate Flag Day, and then in 1916, President Woodrow Wilson proclaimed June 14th as Flag Day. It was 1949 when the U.S. Congress permanently established the date as National Flag Day.
We Vote Today
Polls will be open on Tuesday, June 14th from 7 a.m. to 8 p.m.  Bangor voters will be casting a ballot for the election of one member to the City Council. In addition, voters enrolled in the Democratic or Republican Party will also cast a state primary ballot. Residents registering to vote must provide proof of identity as well as residency.
It's National Bourbon Day
Every year, bourbon enthusiasts pay homage to America's native spirit-bourbon. National Bourbon Day celebration can be a good excuse to dust off a fine bourbon on your liquor shelves and enjoy the odd tipple. But be cautious. Especially if you are at work.
There's a Full Moon Tonight, or is it This Morning?
The Strawberry Moon is set to reach its peak illumination during the morning but won't become visible until this evening.
Feast your eyes on yet another supermoon this month.
Strawberry aka Honey Moon because it's strawberry time and also honey harvest time. And named Rose Moon as roses begin to bloom.
According to NASA
 It will be the lowest full moon of the year
And the best time to see it is 7:24 pm tonight because it'll be the closest to earth at that time. For the record, it looked spectacular early this morning before sunrise.
Then you can get into the bourbon, but if you haven't voted yet you have almost a half hour.  And be sure to observe all the flags flying too.
LOOK: The most extreme temperatures in the history of every state
Stacker
consulted 2021 data from the
NOAA's State Climate Extremes Committee (SCEC)
to illustrate the hottest and coldest temperatures ever recorded in each state. Each slide also reveals the all-time highest 24-hour precipitation record and all-time highest 24-hour snowfall.
Keep reading to find out individual state records in alphabetical order.
More From WQCB Brewer Maine