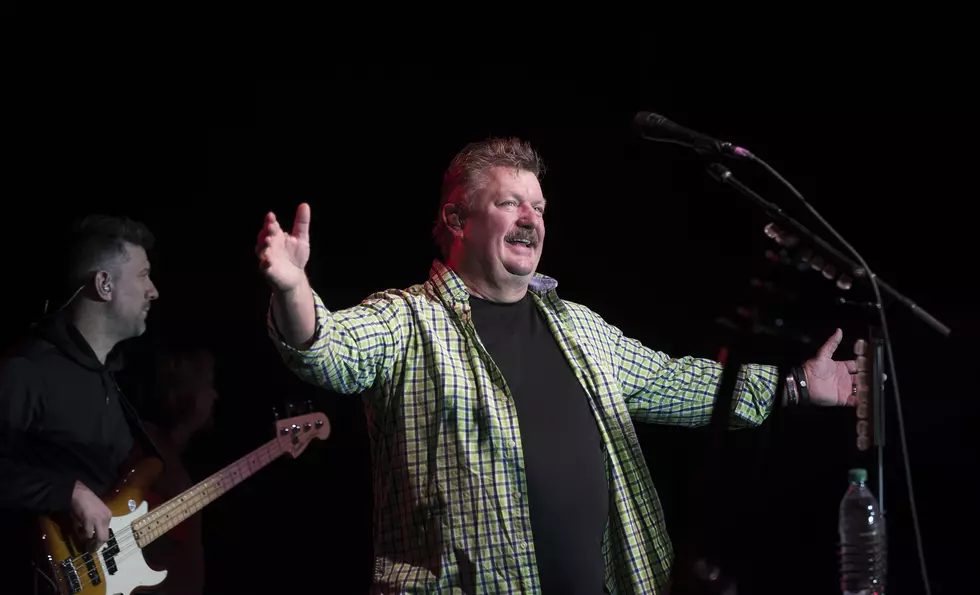 Joe Diffie Brings The Country To Bass Park In Bangor [PHOTOS]
Kevin Bennett
First of all, thanks to everyone who came to New England Ribfest on Saturday. (Note: If you haven't been yet, it's one of the best concert experiences you will have.) Bass Park is a perfect spot for a show, and the food is something else. We had a great time, and we hope you did, too.
Let's start with the music. Joe Diffie was the coolest, most down-to-earth guy you'll meet, and he treated the crowd to a great show that featured his hits and some country classics. From his first-ever No. 1 single, "Home," to his latest song, "I Got This," Diffie was a showman with a sense of humor and an impromptu set list that had people singing along with every word. Of course, Diffie played his hits including "Pickup Man," "John Deere Green," "Texas Sized Heartache," and "Third Rock From The Sun." But, he also played some of his favorite country classics including the Charlie Rich tune, "Behind Closed Doors."
Joe Diffie Brings The Country To Bass Park In Bangor
The food? It's some of the best barbecue you'll have. That goes for the big guys (who come from all over the country) and the local barbecue places. (Pro tip: The trick is you have to go both Friday and Saturday so you can try them all.)
The place? Do you know how BIG Bass Park is? Even with thousands of people in the huge infield, you still have room to move. Plus, you can hear the music from end to end. Bring your own chair. Heck, bring a table if you want. Dance. Bring your kids. They can play in the bounce houses or just kick a ball around in an open spot on the infield before (or during) the show. You can play corn hole. Plus, parking is a cinch.
Enter your number to get our free mobile app
More From WQCB Brewer Maine