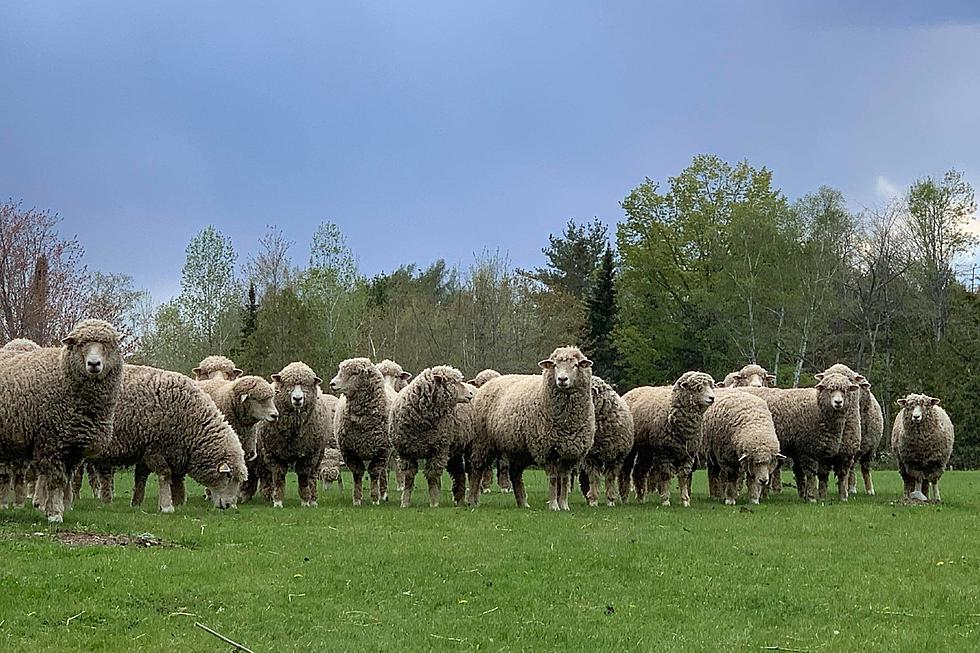 Sheep Shearing Saturday in Hermon for Cancer Care of Maine
Trisha Martin Maple Crest Farms
Looking for a fun out in the country family event to do this weekend?
And an event with deep personal meaning for the hosts.
This Saturday Maple Crest Farms in Hermon with host the 2nd annual fundraising event for Cancer Care of Maine.
The reason the 'Shearing for a Cure' fundraiser is for Cancer Care of Maine in Brewer, is all the organizers of the event have a connection through cancer.
Maple Crest Farms is owned by Garrett and Trisha Martin.
When Maple Crest Farm owner Trisha was in remission in 2016 she decided she wanted a donkey. And thought
Why stop at one, or two.
She adopted four donkeys.
And a mule.
And that was the beginning of what is now a farm full of animals and most all of them are rescued animals.
This Saturday you are welcome to bring the family and interact with the animals. They love selfies. The event is free and open to all.
If you will, please consider a cash donation which will go to Cancer Care of Maine.
And yes, there will be a sheep shearing contest and an alpaca shearing demonstration.
Side note, want a break from the animals, go for a short stroll and enjoy all the flowers.
The hope is participation by various vendors, and Wanderlust Coffee Company's camper will be there with coffees and goodies.
Demonstrations and family-friendly events between 9 a.m. and 5 p.m. at Maple Crest Farm, located at 2718 Union Street in Hermon.
And all for a great cause.
These Country Stars Have Battled Cancer
So many of country music's biggest stars have battled cancer. Sadly some lost that battle. Here is a list of some of the country artists who've fought the disease.
More From WQCB Brewer Maine