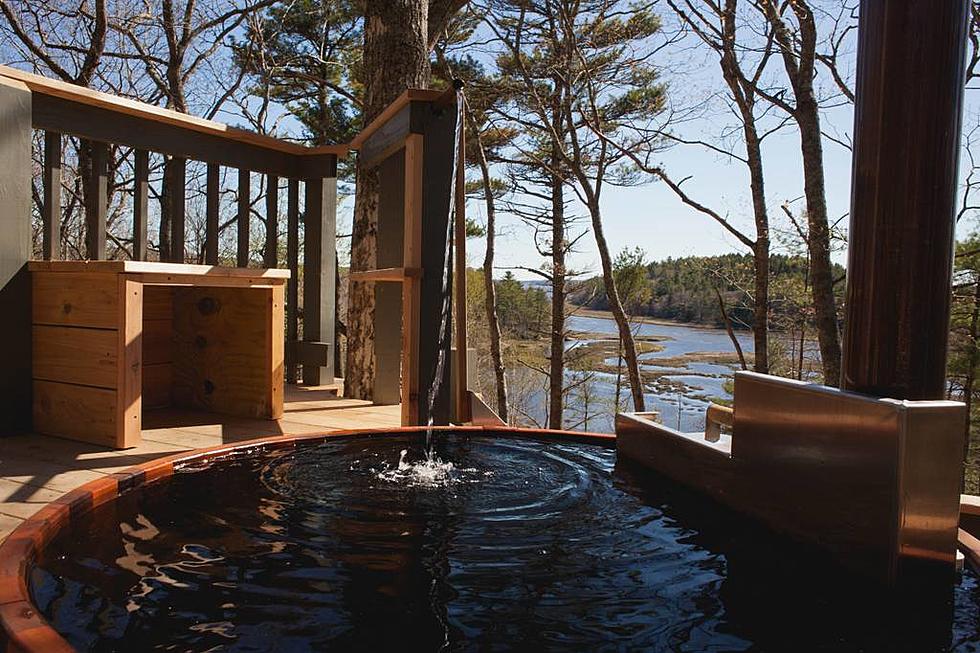 Glamping: Tree House Vacation Rentals In Maine [PHOTOS]
Via Airbnb
Tree House Vacation Rentals
Airbnb lists 7 tree house vacation rentals in Maine, with spiral staircases and one that has an outdoor cedar hot tub in the trees.
Since we live in Vacationland, it makes sense to check out some of the opportunities that are available for a staycation. So, I was checking out unusual properties on Maine's Airbnb site, when I saw a listing for 'treehouse' and decided to check it out. Do you know there are 7 tree dwellings available for rent in Maine? There's one each in Brunswick, Stoneham, Gouldsboro, and Hancock, while the island community of Georgetown sports 3 tree dwellings for rent.
One of those Georgetown tree houses features an outdoor cedar hot tub, that sits on a platform in the trees.Wow! I can see myself with a glass of wine, relaxing in that tub while taking in the view of the water. My shoulders are feeling more relaxed just thinking about it. But they all have beautiful features, including big windows that look out over some breathtaking Maine views. Check out the photos of some of the highlights from each tree house and then find more details on Airbnb. Prices range from $189 to $499 a night, depending on location and the number of guests each will accommodate.
I've always loved trees, so maybe spending part of my vacation looking at things from their level would be fun. Time to start practicing my Tarzan yell!