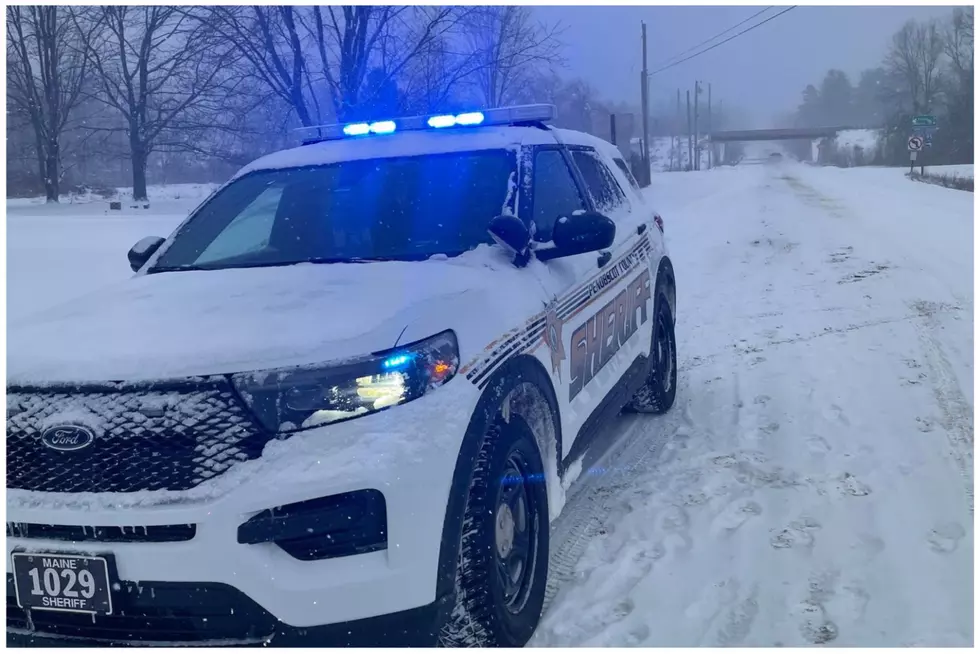 Alton Crash Victim Was Found When She Failed to Pick Up Her Child
Courtesy of the Penobscot County Sheriff's Office
Officials have released the identity of a woman killed in an Alton crash.
Who Died in the Crash?
The Penobscot County Sheriff's Office says the crashed vehicle was discovered at approximately 8:50 Thursday night. The deceased has been identified as 33-year-old Ashely Bloomer.
What Happened?
Officials were notified when Bloomer, who had dropped her child off at school earlier had failed to show up at the end of the day. Her family told authorities that they had last heard from Ashely when she sent a text message at 11:05 a.m.
Deputies and family members began retracing routes Bloomer might have traveled after leaving the school. During his search, Deputy Noah Tamulonis discovered Bloomer's vehicle rolled over in Birch Stream, off the Argyle Road in Alton. When he approached the vehicle, the Deputy found her deceased inside.
How Did the Crash Happen?
An investigation into the cause of the crash is ongoing. So far, officials say there's no indication about why Bloomer's vehicle left the roadway, but say speed and alcohol don't appear to have been factors in the crash.
The Penobscot County Sheriff's Office was assisted at the scene by members of the Alton Fire Department and the road was closed for several hours while the vehicle was removed from the scene.
We'll update this story as more details become available.
How Mainers can Avoid Warm-up Theft
There are several ways you can avoid falling victim to warm-up theft, which is when car thieves target unattended vehicles that have the engines running.
Top 10 Leading Causes of Death in Maine
More From WQCB Brewer Maine