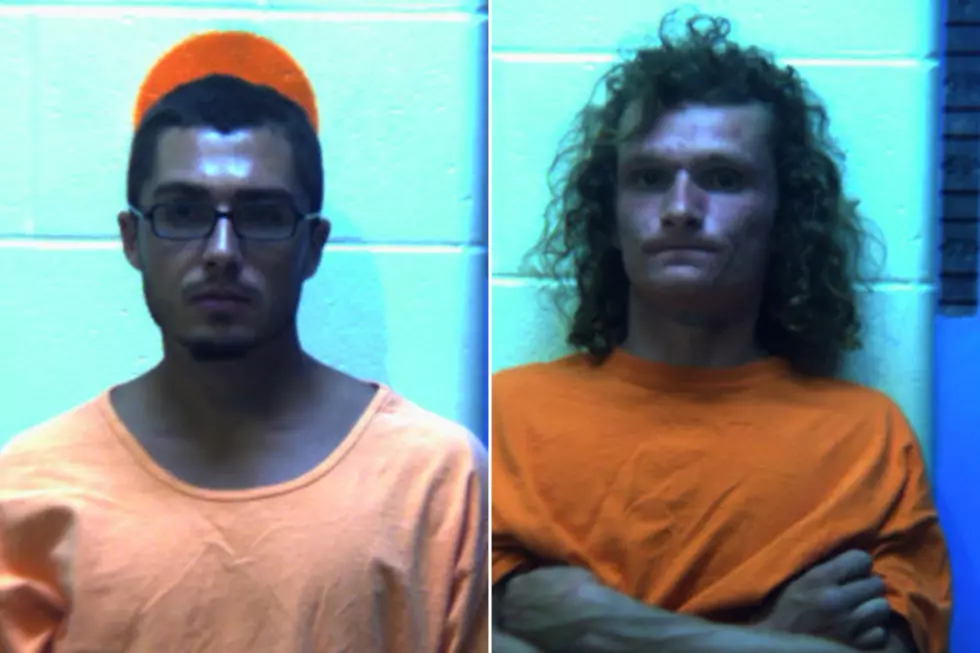 Driver Clocked At 115 MPH Leads Police On High-Speed Highway Chase
Love, Bourget
Two men are facing charges after police stopped them for driving 115 mph on I-95 and leading officers on a high-speed chase.
State Police say Trooper Tim Saucier clocked the Chrysler Sebring, just before 7:00 Thursday night, going 115 miles per hour on I-95 in Sherman. He turned on his lights and siren and attempted to get the car to stop, but the driver kept going at speeds well over 100 mph until exiting the interstate in Island Falls. The car traveled a short distance on Route 159 before the driver lost control on a curve and crashed.
The trooper pulled the driver and passenger from the car and arrested both of them. The driver, 24-year-old Nathan Love of Minot, is charged with Criminal Speeding, Failure to Stop for a Law Enforcement Officer, Operating Without a License, and Operating Under the Influence. His passenger, 25-year-old Nathaniel Bourget of Millinocket, was arrested on an outstanding warrant for failing to appear and is also charged with violating conditions of release.
No one was hurt in the accident. Both men were taken to the Aroostook County Jail. The car was damaged and had to be towed from the scene.
More From WQCB Brewer Maine