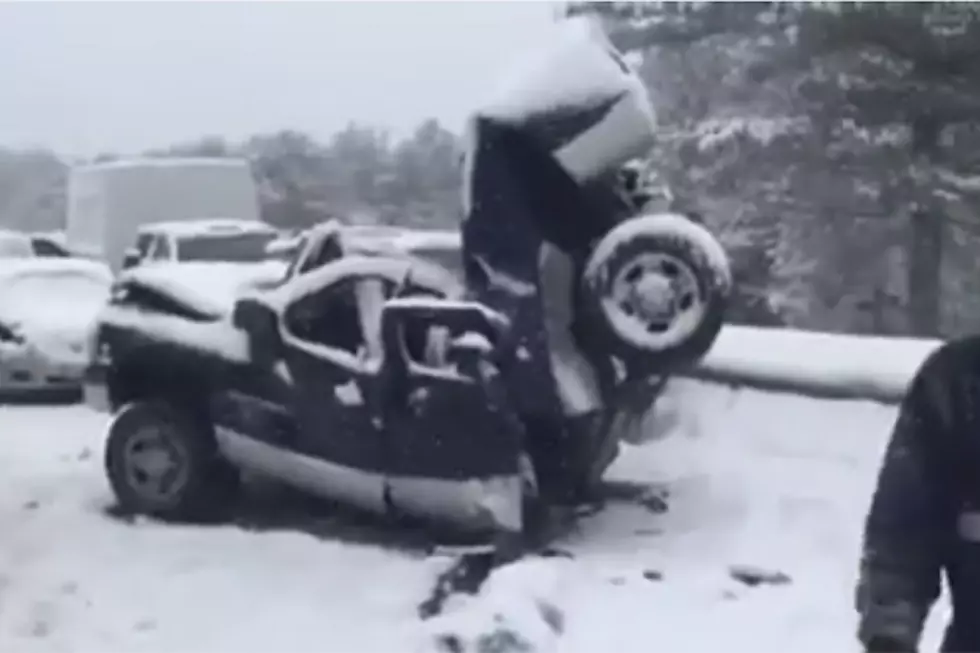 Crews Clean Up After Interstate 95 Crash in Maine [Update + VIDEO]
via YouTube
The latest figures released by police indicate 70 vehicles involved in Wednesday's multi-car crash, 50 of which had to be towed. One tow-truck driver uploaded a video of the scene and of the job ahead of him. Motorists are being encouraged to avoid that section of I-95, for the time being.
The accident began at around 7:30 this morning, as falling snow made driving treacherous. AT least 25 vehicles were involved in the initial pile-up, while the other vehicles crashed in collisions of two or three, or just slid off the road while trying to avoid others.
A mid-size school bus from RSU 19 was also involved in the crash. A driver and bus aide were on-board, as well as two high school students being taken to a program in Brewer. Two of the passengers are said to have sustained very minor injuries. Parents were notified and the students were taken from the scene by van.
EMMC reports that 11 patients were treated at its Emergency Room. St. Joseph's hospital reports 6 patients have been treated there, with one admitted to the hospital, so far. There were no fatalities in today's accident. The Red Cross hotline that had been set up early in the day has been discontinued. Family members are advised to call Bangor hospitals for information regarding patients.