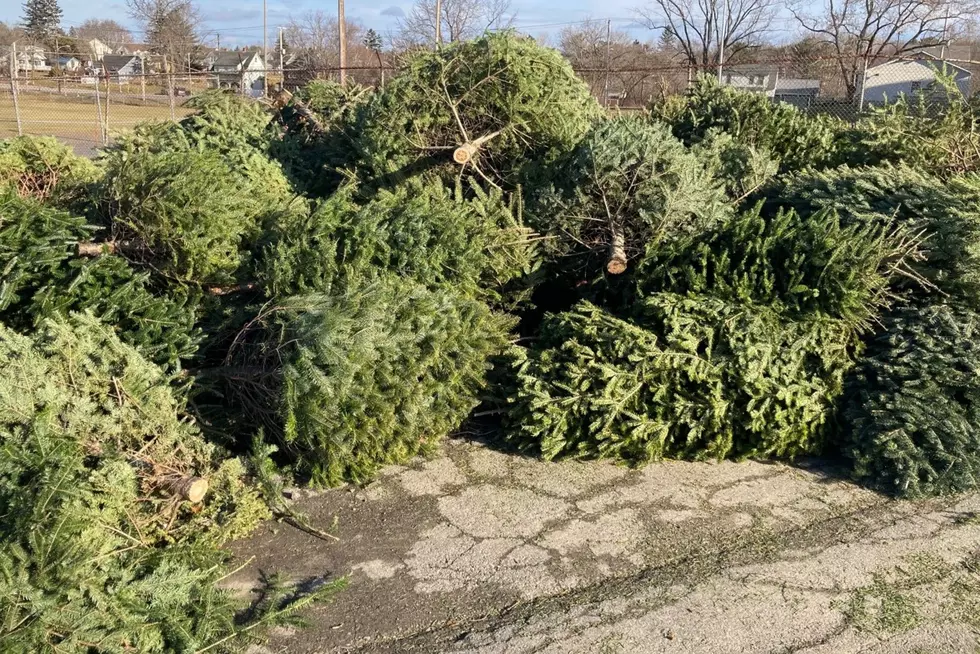 Here's How To Get Rid of Your Christmas Tree in Bangor & Brewer
Scott Miller
Already?
Seems like it was just yesterday the process of selecting a tree, getting it into the house and decorating it began.
The anticipation of family and friends enjoying time together with the lit tree in the background.
And all those presents.
That sure flew by.
Time to get rid of the tree?
Here is what to do.
In Bangor
Beginning today (Tuesday) and running through next Monday, Jan. 9, you can drop off trees and wreaths at Bangor Public Works between the hours of 7 a.m. and sunset (*shortly after 4 p.m. this week.)
The Bangor Public Works facility on Maine Avenue is also accepting wrapping paper, bows, and packing peanuts separate from the trees and wreaths for holiday waste drop-off week.
Cardboard will be recycled so it needs to be put into a separate dumpster from the other holiday waste.
Also trees and wreaths need to be free of all decorations and stands.
For those who would rather, Christmas trees can be left at the curb by Bangor residents to be picked up by Public Works until Jan. 13. And those trees also need to be decoration-free and stand-free.
For Brewer Residents
There is no curbside pickup in Brewer for trees.
Here are your two options:
Drop off your tree, without a stand or decorations at the Community Center on Wilson Street for recycling.  You can do that anytime prior to Monday, Jan. 16.
Or ...
Trees, without decorations or stands, can be dropped off free of charge at the Brewer Landfill on Elm Street on Tuesday morning between 7 a.m. and 11:30 a.m. or the first and third Saturday of the month between 7:30 a.m. and 2 p.m.
There will be no curbside tree pick-ups in Brewer nor will the trash pickup take Christmas trees.
Eastern Maine's Best Holiday Lights Displays 2022
Here are just some of the great entries we've received for our 2022 Light Up Eastern Maine contest. Happy Holidays!
More From WQCB Brewer Maine