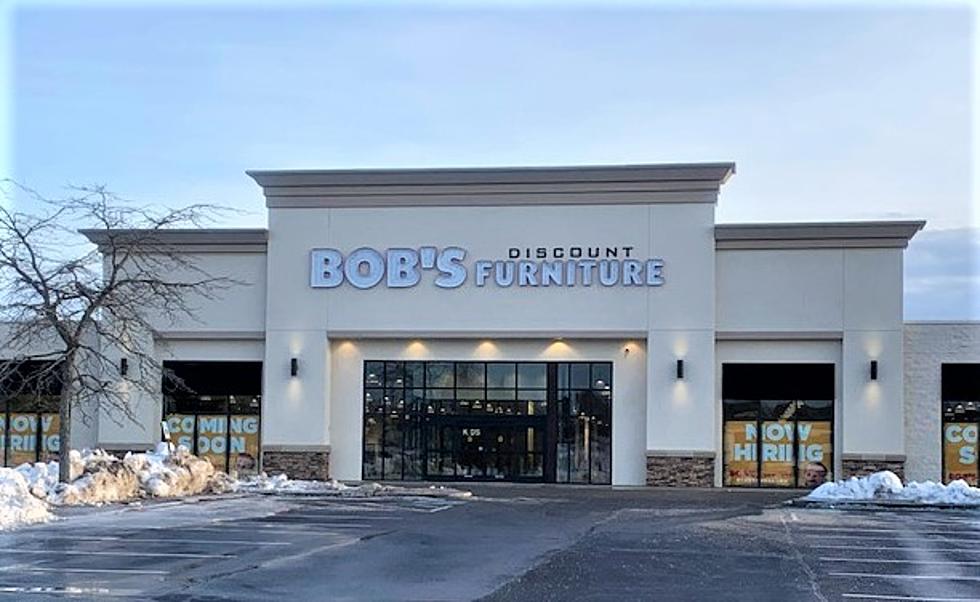 Business Alert: New Furniture Store In Bangor Set To Open in March
Bob's Discount Furniture Bangor, Cori Skall
It was August of last year when we brought you the news that the building that the old Toys 'R' Us Store had occupied for years at 6 Bangor Mall Blvd in Bangor would soon see some changes, including a new occupant.
Bob's Discount Furniture, a furniture chain based out of  Manchester, Connecticut, with 126 locations all over the U.S., including New England, had put in for a permit to renovate parts of the building and parking lot, and ultimately open a Bangor branch of Bob's.
Since then, we've been watching as the work has been taking place. In fact, we took a swing out to that area of the mall this week, to check on the progress.
A quick peek inside the big glass windows showed that the store looked almost complete, with only flooring and merchandise missing, from the look of it.
A check with the other Maine branch of Bob's Furniture in Scarborough confirmed that they are indeed very close to opening for business. The official word is that a soft-opening will likely take place at the end of March, and a grand opening celebration will follow at the beginning of April.
No word yet on if anything had been proposed for the adjoining storefront, where Bed, Bath & Beyond used to be.
TOP SPOTS IN MAINE WITH AMAZING CUSTOMER SERVICE
In Maine, it's not hard to find businesses, restaurants, and shops with great customer service. It could be we are that way because of the many tourists that visit us. Or it just might be our stubborn Yankee roots that we like to treat people the way we want to be treated.
More From WQCB Brewer Maine