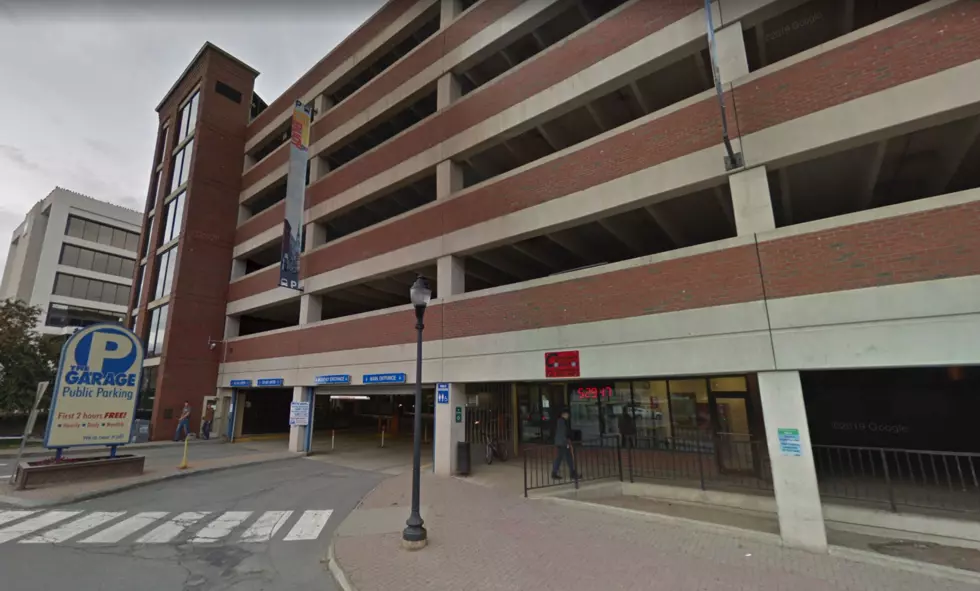 Bangor's Pickering Square Parking Garage To Be Closed All Weekend
Google Street View
The City of Bangor has put out an alert that the Pickering Square Parking Garage downtown, will close tomorrow evening, October 18th at 5:00p.m., and will not re-open until Monday, October 21st at 6:00a.m. They are installing new ticketing equipment, as in the machine that spits out tickets when you enter, as well as relocating the entrance.
Now, this means that if you don't get it out of there tomorrow, it's going to stay there all weekend. And on the City of Bangor Facebook page, this point is made in all capital letters. So I think they're pretty serious. Something tells me that if you forget it, you might as well literally just forget it til Monday.
They had also planned another scheduled shutdown for the first weekend in November, but plans for that have been scrapped, as they found a different solution, that allowed them to finish the work, and stay open. Flaggers will be in place during that time to keep things moving smoothly.
But yeah.... here's your 24 hour warning. Get your car outta there this weekend, lest your car takes a much needed vacation in a nice relaxing parking garage, and you get reacquainted with the beautiful architecture of downtown while you're walking. Ha!