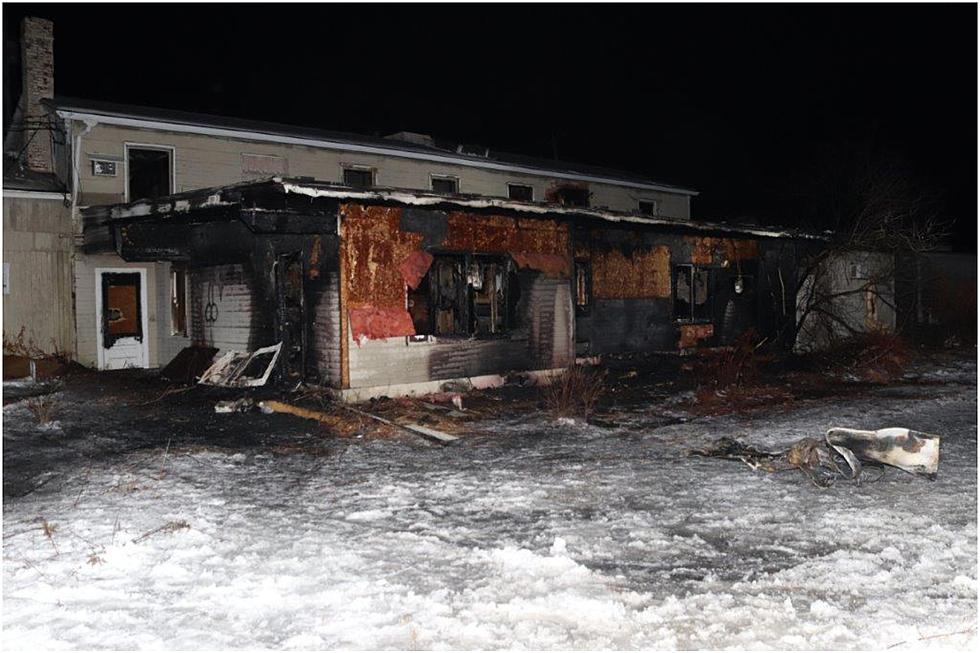 3 Lewiston Teens Charged with Arson for Fires at Local Lumberyard
Maine Dept of Public Safety
Fire officials say three teens have been arrested in connection with fires at the former Pineland Lumber Company in Lewiston.
Maine Department of Public Safety spokesperson Shannon Moss says the Lewiston Fire Department was called to the facility on Avon Street just before 6:30 Tuesday evening. The larger of two fires caused heavy damage to one of the buildings on the site. A second, smaller fire was discovered in an adjacent building. Both buildings were abandoned and no injuries were reported.
Investigators from the State Fire Marshal's Office and the Lewiston Police Department investigated the incident overnight and throughout the day on Wednesday. As a result, three teens, ages 13, 14, and 15 were arrested and charged with arson. All three were released into the custody of their parents. The names of those involved were not released because they're juveniles.
16 Unsolved Homicides in Maine from the Past 20 Years
Anyone with information about any of these crimes is encouraged to contact the Maine State Police.
12 Signs That You Could Be a Victim of Identity Theft
Identity theft can happen so quickly, and potentially take so long to resolve. Keep an eye out for these 12 warning signs and maybe you can limit the damage done to your credit and your life.
More From WQCB Brewer Maine