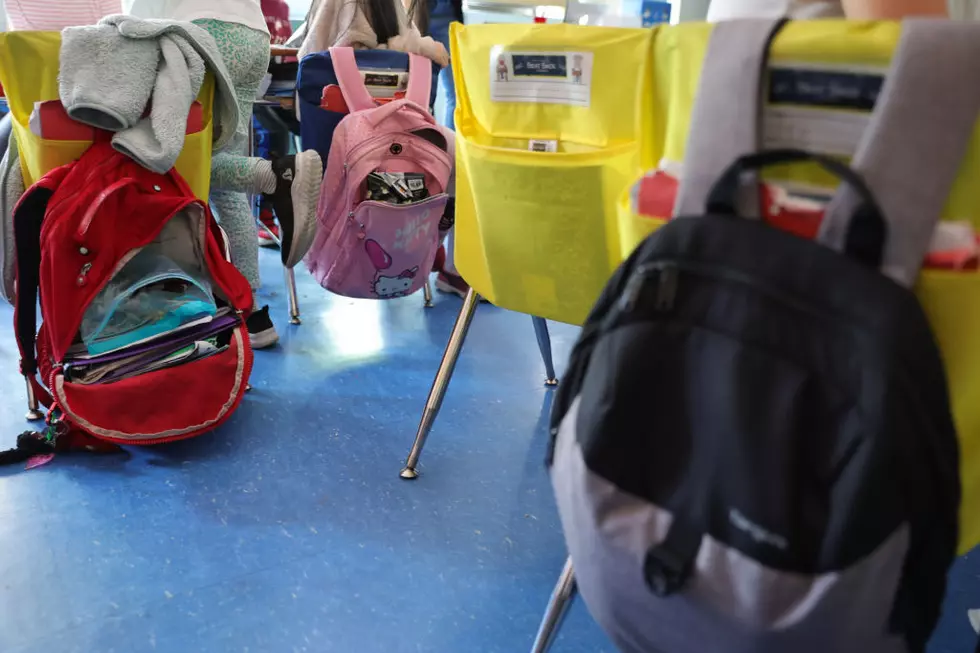 Ava's Got Your Back, And Over 200 BackPacks for Maine Kids
Getty Images
For those that like to hear Good News. Especially local good news. And good news that involves not only people doing good deeds to make good news, but local youth stepping up and being proactive in charity.
Meet Ava Burke
Ava Burke is an 11 year old who lives in Brewer.
This is the 5th year that she has chosen to collect backpacks instead of gifts for her Birthday, and donate them to the program 'We've Got Your Back' run by Penquis in Bangor
Not only did she double the number of backpacks donated this year compared to last year, but by donating 221 backpacks, she was the single largest doner too.
Ava was just 6 years old when she began doing this for Penquis' program.
That is an amazing sense of community from a 6 year old, and also from an 11 year old.
Stories like this give hope that when we are senior citizens, people like Ava will step up and show us how our world should be run. Actually, why wait. She and other like minded youth are showing us now.
Renae Muscatell, Community Relations Manager at Penquis tells us
We've Got Your Back' provides backpacks and school supplies for Kindergarten to 12 grade students in Penobscot, Piscataquis and Knox counties. This year the program expects to serve 1,000 children
:Kara Hay, CEO of Penquis shares
The higher cost of living has left many families struggling to meet basic needs. The Penquis 'We've Got Your Bsck' program helps to ease some of the financial burdens families face, ensuring that every child has a backpack and some basic school supplies to feel a bit more prepared as they head back to school
Last year, after Ava made her donation as a 10 year old NBC-TV reached out and she was interviewed by anchor Lester Holt.
Not sure what is coming your way this year, but you deserve every accolade and hopefully you feel proud of your sense of community. You are an inspiration, no matter what your age. Thank you. And thank you for coming into the Q106.5 studios.
If you would like to help Penquis get kids prepared for back to school, here's the link for information. You can also text HELPASTUDENT to 44321.
Fall Meteor Showers That Will Light Up The Night Sky Over Maine
Fall is an active season for meteor showers. It's also the last few meteor showers you can view without freezing to the bone. Maine is a great place to see some of the best meteor showers of the year. It's not very hard to find dark areas away from light pollution to get a clear view of the night sky. Here's some fall meteor showers that will light up the night sky in the coming months.
More From WQCB Brewer Maine