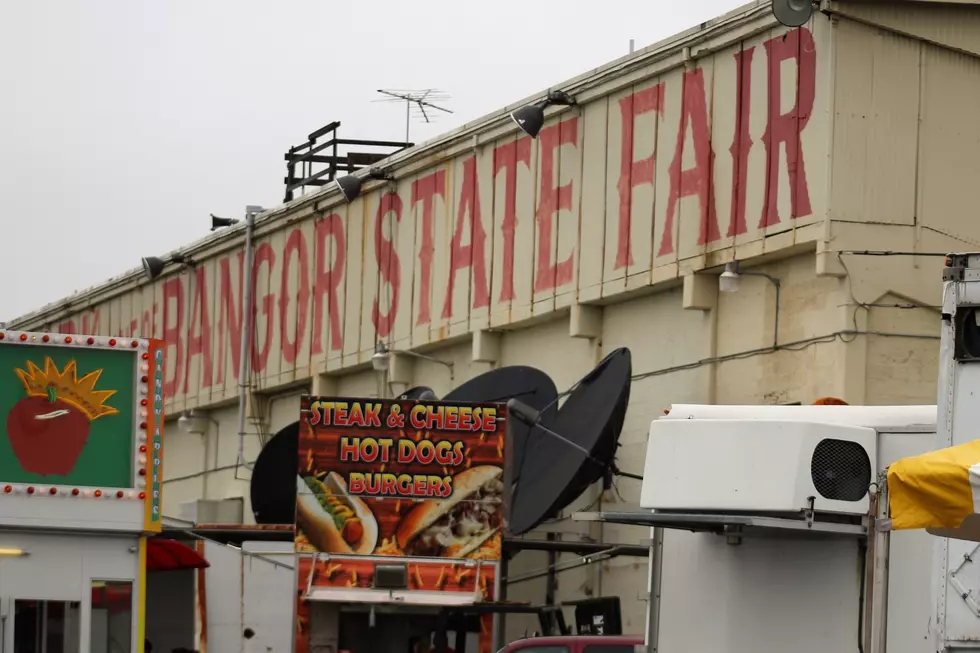 You Won't Believe What You Can Do at the Bangor State Fair
Cindy Campbell, Townsquare Media
Things to Do at Bangor State Fair. One you may not have thought about doing there.
Visit the 4H Clubs. Check. Go on some rides. Check. Eat everything. Check. Get a Covid Shot. Seriously?
Q106.5 Morning Show had a story yesterday morning about a summer fair in Missouri, a state which is suffering more cases of Coronavirus than Maine by far, offering a vaccination one day during their fair. If you missed the story, not one person got the shot. Very surprising.  But not very surprising.
Those not getting the vaccination shot at all the "medical" places offering them is one thing, but the question arises who goes to the fair to get a shot?
Well, we will see. This year Bangor State Fair will be the site where the University of New England will be offering Covid 19 shots tomorrow and Friday. The hours are between 1 PM and 3 PM. And further reassurance that it is a serious endeavor, the shots will be given by pharmacy student volunteers.
Remember after the shot is given you have a 15-minute waiting period as a check that everything went well and you didn't have a reaction. Then, of course, it's back to the turkey legs and corn dogs, and carny games and rides for all.
Should you be one who goes to the state fair tomorrow or Friday and decides, "Hey I think I'll get the shot", please reach out. We want to hear your thought process, and of course hear what rides you went on, what games you played, and what you ate.
18 Different Ways You Can Enjoy Your Maine Blueberry Pie
There's nothing like a classic Maine blueberry pie. But, you can mix it up with the crust, the cooking method and additional ingredients. Here are the different ways to enjoy Maine's official state dessert.
40 Trails Within 20 Minutes of Bangor
Here's a bucket list of areas to visit for a workout, a walk with the dog or a weekend walk with the kids. Here are 40 easy to get to, convenient locations to get out in the Bangor Area.
More From WQCB Brewer Maine