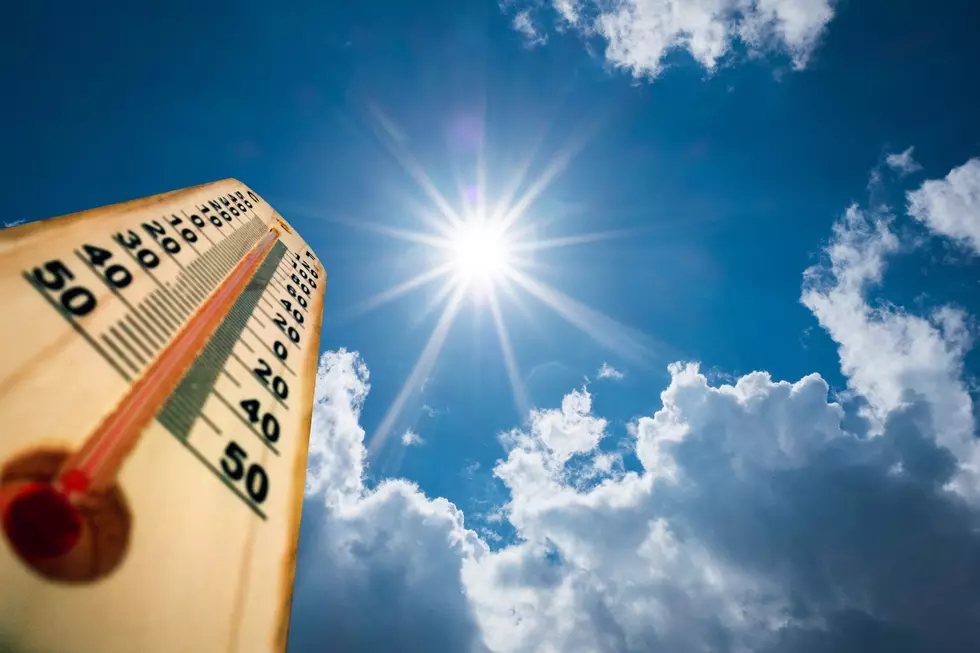 WICKED HOT: 'Heat Advisory' Issued For Bangor Area Monday
Thinkstock
Monday marks the start to a warm and humid week for much of Maine.
The National Weather Service is forecasting a big return of hot and humid conditions throughout Maine. Monday will feature temps near 92 degrees, paired with very humid conditions. Forecasters have issued a Heat Advisory for the Bangor area, north to Lincoln, as heat index values are expected to top out in the mid-to-upper 90s.
According to the NWS, "heat index" is defined as "what the temperature feels like to the human body when relative humidity is combined with the air temperature."
In addition to the hot and humid conditions Monday, pop-up showers and thunderstorms are possible throughout the afternoon, into the evening. Some storms may contain strong wind gusts and heavy rain. Forecasters say, "[the] warm and humid weather pattern will continue for the remainder of the week with additional chances of showers and thunderstorms."
The Maine CDC recommends those without air conditioners to keep windows and blinds closed on the side of your home with the most sun, and open on the shady side. At night, open all windows and run fans to let the cool air in, and hot air out. For more tips to avoid heat related illness, visit Maine.gov.
Get breaking weather alerts on our app. 
Enter your number to get our free mobile app
Maine Beaches We Love
10 Things That Every Mainer Has Out To Camp
More From WQCB Brewer Maine