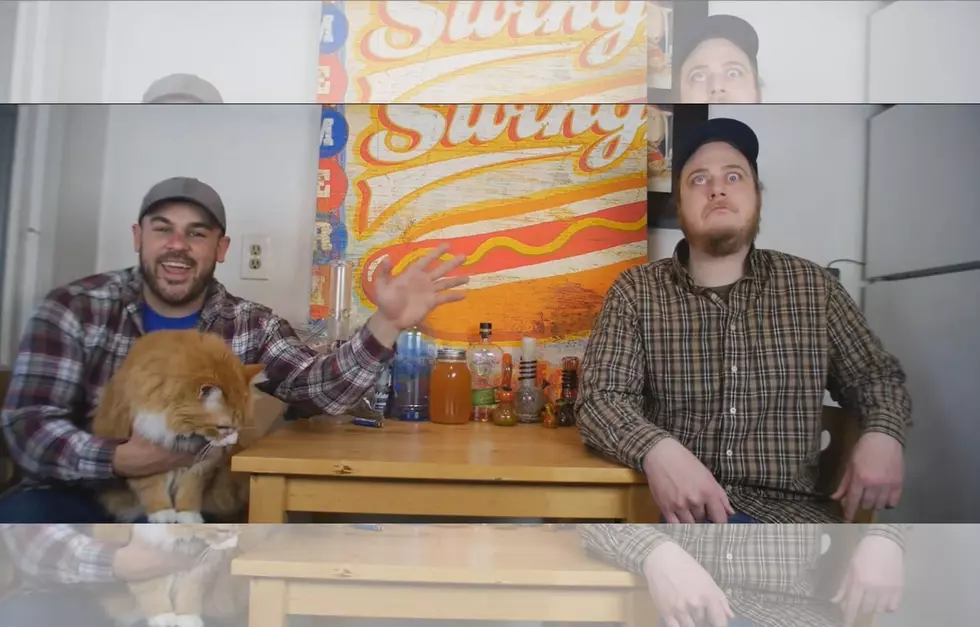 'Welcome to Maine' Brings the Funny With Maine Coon Cat Video
Welcome to Maine via Facebook
Troy and Mark of the web series Welcome to Maine are all about 'edumacating' folks about the great state of Maine!
In previous videos, they have tackled Eartha in Yarmouth, The Cryptozoology Museum in Portland, and even Stephen King, which they lived to tell about.
Now they're taking on the Maine Coon Cat with special guest coon cat, 'Raekwon The Chef' who looks absolutely dapper with his bowtie.
The Maine Coon is an impressive animal being the largest domesticated cat there is. Troy and Mark give us the hard facts with the hilariously Maine zingers in between.
Fair warning, if you can't laugh at our own Maine stereotypes, keep scrolling! [Some NSFW content.]
There was so much hilarity they even blessed us with some wicked funny bonus footage.
Their latest video goes through their New Year's Resolutions. Don't miss a thing and be sure to follow the boys on Facebook Page, here!
Enter your number to get our free mobile app
10 Most Dangerous Critters in Maine
More From WQCB Brewer Maine