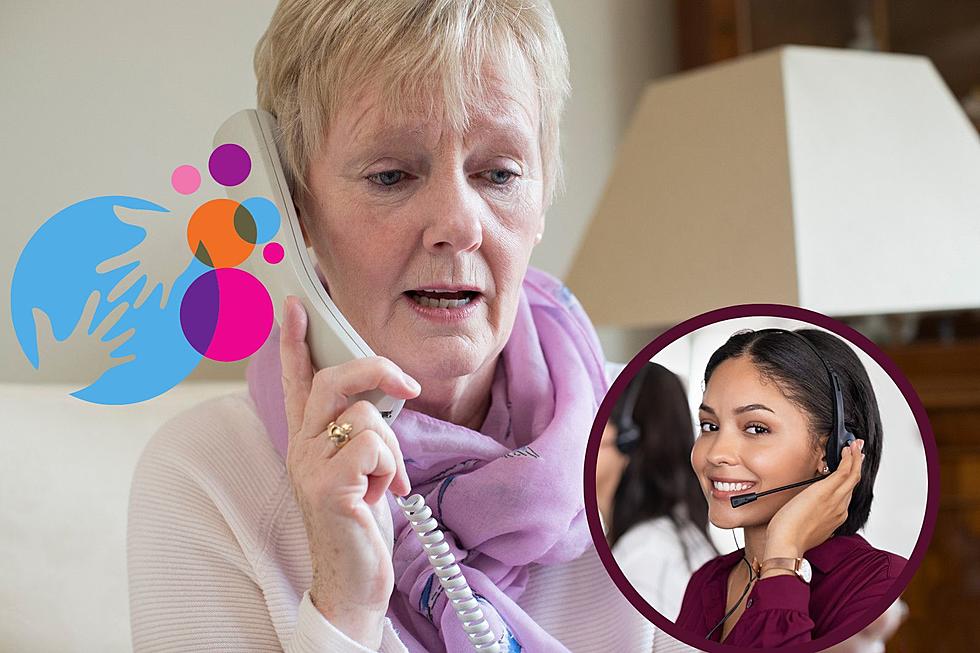 Volunteers are Needed to Help Make Caring Calls to Maine Seniors
Daisy-Daisy/Ridofranz, ThinkStock
Northern Light Health is looking for compassionate, conversational people to make Caring Calls to Maine's senior citizens who live alone.
What is the Caring Calls Program?
For several years, my husband took care of his grandmother, who lived 45 minutes from our home. He went to her house several days a week and would call her each day he didn't go to see her. I know she looked forward to those calls because he was, usually, the only person she'd talk to all day.
That's what Northern Light Health's Caring Calls program is all about, making a difference in the lives of seniors who live alone. It's a volunteer-driven program that's in need of more people to help keep it going. Previously, the Caring Calls were made from the Northern Light facility on Union Street in Bangor, but it has just recently moved back to the Northern Light Eastern Maine Medical Center campus. During this transition, they're not signing up new recipients of the calls. That will begin again in the Fall, once they get everything settled, including finding more volunteers.
What Do Volunteers Typically Talk to the Seniors About?
I spoke with Spiritual Care Coordinator and Program Manager Doug Cotta about the Caring Calls program and what's involved in being a volunteer. He said the volunteers give whatever amount of time they can to the program, so they basically make their own schedules. There's no set 'script' for the calls, but volunteers are encouraged to ask people how they're feeling and maybe chat with them about whether they're eating okay, if they've heard from family members, even how their pets are doing. It can be about whatever the older person wants to talk about, just to let them know they're not alone and there's someone willing to listen.
Once you start making those connections, you're talking to someone's mom, someone's grandparent, someone's loved one. You're not just making a call, you're making a connection with that person and their family.
He says it's a very rewarding mission that gives peace of mind to the seniors, as well as their loved ones. And it's important because, if the senior isn't feeling well or doesn't sound like themselves, the volunteer can take action to help, including calling family members or even the police to conduct a wellness check.
Who Should I Contact About Becoming a Volunteer?
If this sounds like something you would like to be involved with, you can contact the Northern Light Volunteer Coordinator Stacey Coventry through the Northern Light Health website. 
Here Are My Bangor Area Picks On 'National Eat What You Want Day'
You if you chose to indulge yourself for one day with the best food in the Bangor, what would you eat?
Fill This Mountainside Mansion With 25 Of Your Closest Friends For The Ultimate Maine Getaway
A rentable mountainside mansion in Newry, Maine includes 9 bedrooms, an arcade, a movie theater, a saltwater pool and more.
More From WQCB Brewer Maine