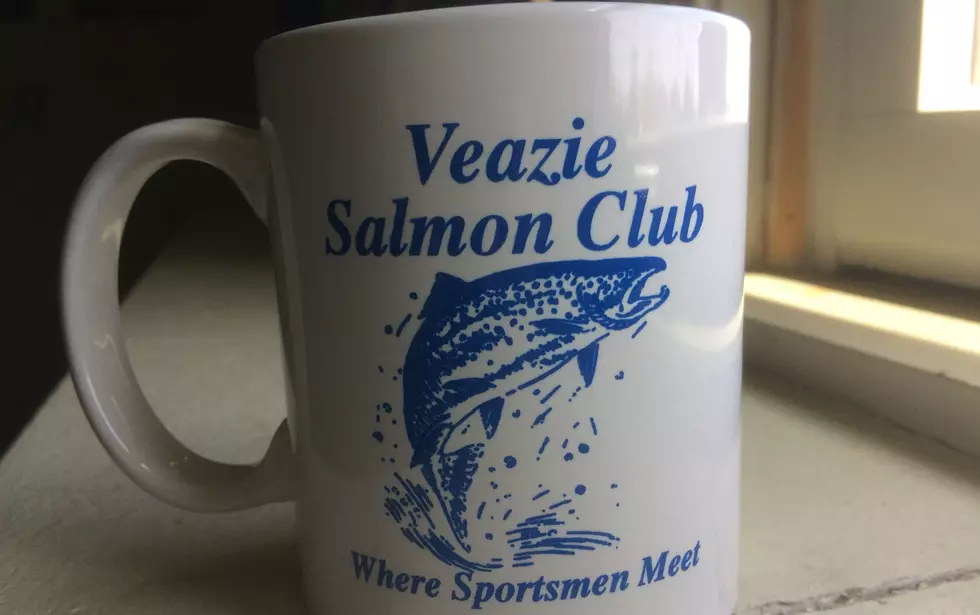 Veazie Salmon Club Opening Season Day Saturday
Townsquare Media Bangor
Welcome to May. The weather is getting better each and every day. And the chances to get outdoors in our wonderful state are more and more plentiful.
This Saturday, the Veazie Salmon Club will be hosting an Opening Season Day breakfast and BBQ. Everyone is welcome to the club to enjoy the club along with great food, fishing, and chances to win some prizes being raffled and auctioned off.
The Opening Season Day is from 7:30 a.m. until 2:30 p.m.
Veazie Salmon Club is located at 30 Old County Road in Veazie right on the riverbank. River access with a great view is open to the public and all are welcome to enjoy any time.
The Veazie Salmon Club is working hard to promote awareness and provide education about our region's rich waterway history and unique heritage.
Veazie Salmon Club has been on the Penobscot River since 1978. That is 44 years.
And they are on a mission.
How can we protect our natural resources for the next generations as we head into the future?
Providing education about rich fishing traditions, sharing local heritage, promoting scholarships, fly casting lessons, fly tying, plus hosting frequent informational environmental and scientific presentations are just a few activities happening at The Veazie Salmon Club.
No better day to get out and join them than opening day. This Saturday beginning at 7:30 a.m.
Cruise Moosehead Lake This Summer
Visitors have several options for enjoying the area's steamboat history with a cruise on the Katahdin, affectionately known as Kate. Here's a look at the experience.
More From WQCB Brewer Maine