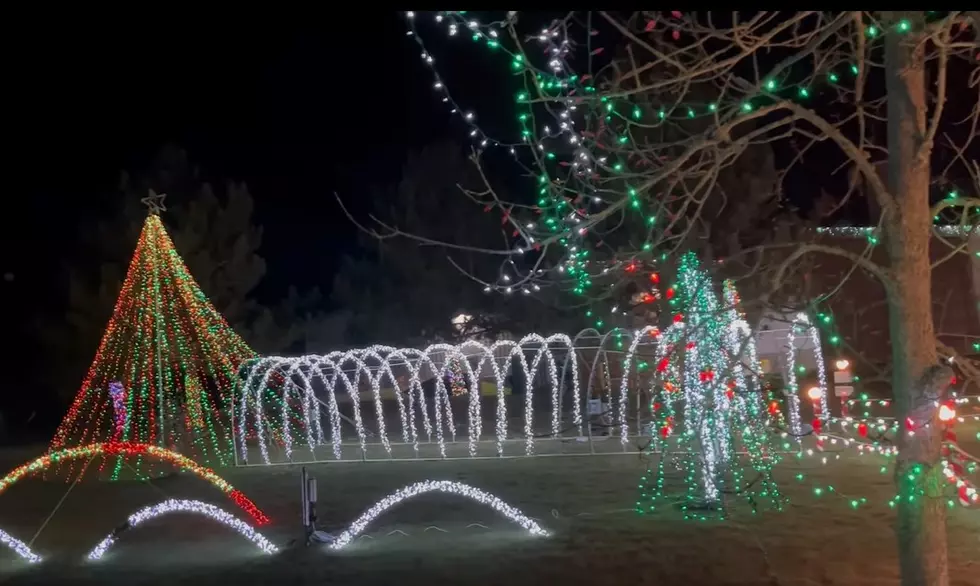 Enjoy Live Music With The 'Hathaway Holiday Lights' On Friday Night
Hathaway Holiday Lights Facebook Video
You can really get into the Christmas spirit with some music, Friday night at the Veazie Community School!
This Friday night, they are welcoming Grammy Nominated singer songwriter Judy Pancoast to sing live with the lights. The festivities will be from 5:30-7:30 with the concert starting at 6. Along with having Judy performing live, they will have Santa and his Reindeer, hot chocolate and cookies for all to enjoy.
From now until December 25th, the most amazing light show in the area is happening in Veazie. It all happens nightly Dec 1st-9th from 4:30-9:00 and Dec 10th-25 th, from 4:00-9:30. Imagine gazing at over 100,00 Christmas lights? Well, now you can!
The display is free to come visit and walk through, although they will be collecting donations for Northern Light Eastern Maine Medical Center Neonatal Intensive Care Unit.
The Hathaway Holiday Lights Display has become so popular, they moved from Bangor, to the front lawn of the Veazie Community School.
On their Facebook page the Hathaway family explains why this is now a yearly tradition:
For Rick and Deanna Hathaway of Bangor, life changed quickly when the birth to their twins, Alex and Warren, came eleven weeks premature. The complications that led to their premature delivery were too much for Alex and sadly he passed away only four days after his birth. Warren spent 51 days in the Neonatal Intensive Care Unit (NICU), however, you would never know it today as he is a happy, healthy five-year-old. In recognition of the care Warren received in the NICU, and as a tribute to Alex, each December they host Hathaway Holiday Lights at their home in Bangor. Thousands of people view the light show featuring 30,000 lights skillfully programmed to music. While it's free to view, they hang a stocking by the road with a sign and flyer requesting donations be made to EMMC's NICU.
Don't miss this opportunity to take the whole family and celebrate the season!
10 Unique Maine Christmas Trees Worth a Trip to See in 2022
There are a lot of great Christmas trees that go up for the holidays across Maine. But here are some that truly stand out as classic Maine.
More From WQCB Brewer Maine