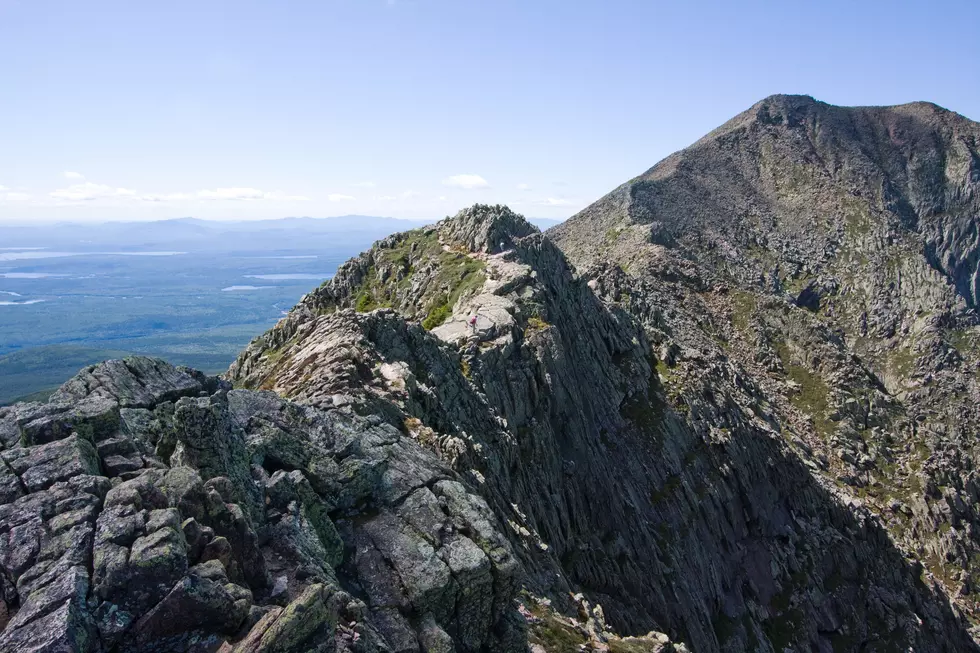 Two Mt. Katahdin Hikers Die in a Week
Getty Images/iStockphoto
Two men have died on Mt. Katahdin in the past week, with one of the deaths under investigation.
Baxter State Park officials say the body of an unidentified male was found at around 10 a.m. Thursday at Baxter Peak. The body was reported at approximately 11:30 a.m., and the Warden Service alerted. A Maine National Guard helicopter landed on the mountain to recover the body that was then transported to the State Medical Examiner's Office in Augusta. An autopsy will be conducted to determine the man's identity and his cause of death.
On Wednesday, a Massachusetts man died when he fell from Knife's Edge. Donald MacGillis, 75, and his 25-year-old nephew contacted authorities when they lost the trail as conditions turned dark and foggy, and were told to shelter in place. The nephew contacted authorities again a few hours later saying his uncle had been injured in a fall. Rescuers reached the two men early the next morning, but MacGillis died of his injuries at a local hospital. His nephew was treated for hypothermia and exhaustion.
Park Director Eben Sypitkowski sent his condolences to the victims' family and friends. "Obviously, the mountain is a formidable place, especially as winter approaches," Sypitkowski said in a media release. "I ask everyone visiting us this fall and winter to please be safe, set an early turnaround time and stick to it, and always carry sufficient food, water, and clothing."
Enter your number to get our free mobile app
NEXT: 10 Maine and New Hampshire Spots You Have to Visit
More From WQCB Brewer Maine