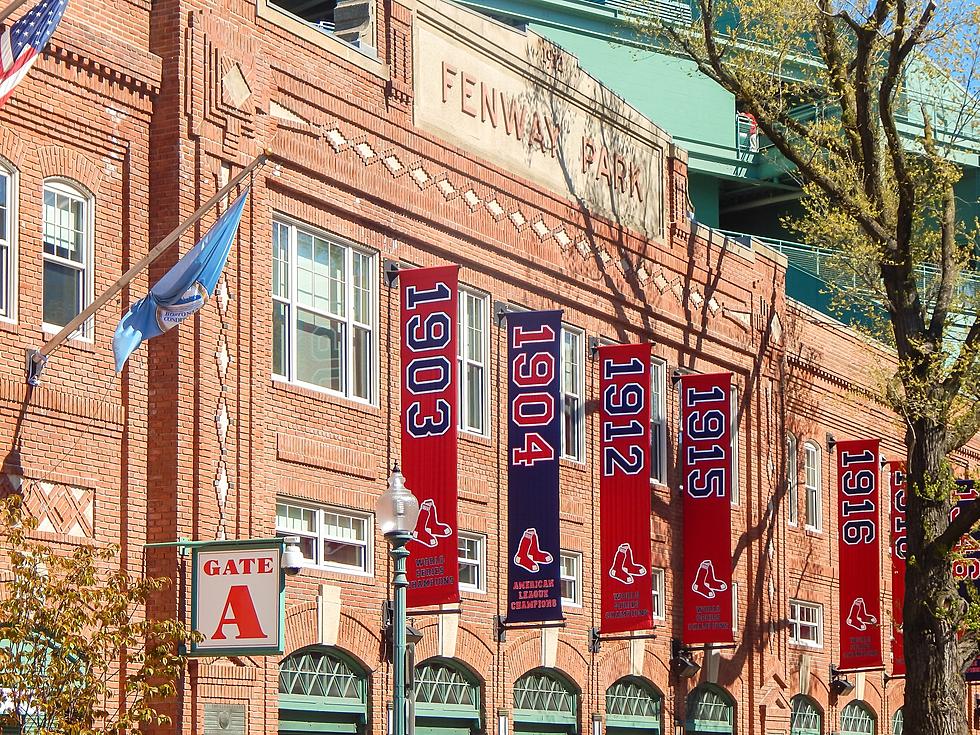 Every year in the past, this crazy conspiracy has paid off every time.
So.... As the theory goes, every year since 2004, when the MLB releases the logo for the World Series, if it contains two flags, then the Sox win the series. This is consistent every time. 2004, 2007, 2013, and 2018. And this year, the logo totally has a two flags. So, what the heck happened?!?
For some context, you can watch this video from a few years ago, and it pretty much sums up the whole theory. Honestly, I hadn't thought much about the whole flag conspiracy until the Sox made it to the AL finals in 2018. So there were many sox fans who thought maybe there was a glimmer of hope, but not after this stinker of a season.
This video explains everything...
At this point, there's no hope, so screw the two flags going forward.
Will this oddball theory hold water later on? Hard to say. But even baseball fans that looooove to be superstitious about things won't put any of their money down on the Sox this year. That ship has sailed for this season. There's always next year, but now we can't even trust superstitious conspiracies to guide us.
At any rate, let's face it. In general, who cares what it takes to get our beloved Red Sox to be World Champions?! As long as there's no big money, pre-season collusion going on. I mean, I guess I wouldn't be surprised to find out pro baseball was basically another WWE-styled sport.
Granted, the bulk of baseball history isn't on our side. The Sox went decades, nay, the better part of a century without winning a World Series. To be honest, I never really assume that luck is on our side. But whenever they do win...Just remember, I hopped on the conspiracy bandwagon first, hahahaha.
Any of these outfits work for a baseball game, or a wedding, here in Maine.
What is considered 'Maine Attire'?
New England Reacts to Red Sox Fan Request to Ditch 'Sweet Caroline'
Would you be into getting rid of 'Sweet Caroline' at Boston sporting events? Here's what 30 New Englanders had to say.
Ellsworth Cup Tradition is Reborn
Thanks to the generosity of the community and the efforts of the students and parents the Ellsworth Cup Tradition has been reborn and even enhanced!
More From WQCB Brewer Maine