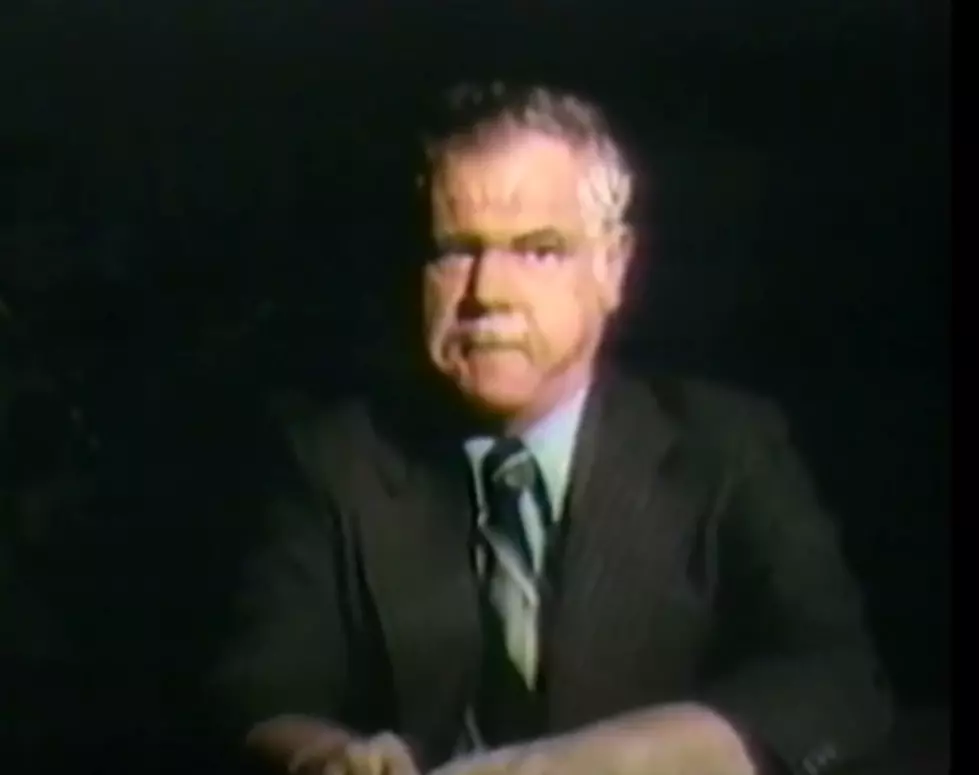 #tbt Check Out This Old School Bangor 'Napoli Pizza' Commercial
Maine Man YouTube
This is an offer no one can refuse!
On this #Throwback Thursday, we dug up a doozy from way back in the day, that will either make you smile because you remember it, or scratch your head in disbelief. Either way, this is a nice little slice of old-school Bangor.
Anyone of a certain age that grew up in the Bangor area will certainly remember Napoli Pizza! The Hammond Street, Bangor location is where Papa Gambino's now resides. But back in the day, Napoli was THE pizza place in Bangor. They also had a catchy jingle that would instantly get stuck in your head.
On a personal note, in the late 90's I was dating the daughter of the owner of Napoli Pizza, so I was beyond spoiled with all the pizza and sandwiches I could eat (which was quite a bit). It was paradise!
Through the wonders of YouTube, I found an old-school commercial that features Bangor TV legend, Eddie Driscoll who worked many years at WLBZ 2. In the ad, Eddie portrays the great Marlon Brando's iconic character, Don Corleone from "The Godfather"'
Sure, it's a little grainy, it was no doubt uploaded from a crusty old VCR tape, but it brings back some memories of a much simpler time in the world.
For many years, Eddie entertained people in Maine and Canada with his wacky personas. I remember as a kid, he hosted "The Great Money Movie" every afternoon on channel 2. "Mason Mutt" was also another of his iconic characters,
After 33 years on television, he retired in 1987, and sadly passed after suffering from Alzheimer's, in September of 2006, but he is forever a Bangor legend.
You might also remember the iconic Tri-City Pizza jingle, which was written and performed by one of our co-workers, the great Thom Osborne.
Damn, now I want pizza for lunch. Happy Throwback Thursday!
25 Bangor Then and Now Photos From Google Street View
Take a look at how Downtown Bangor, the Waterfront, State Street, Stillwater and more areas of Bangor looked years ago compared to today using Google Street View archives.
More From WQCB Brewer Maine